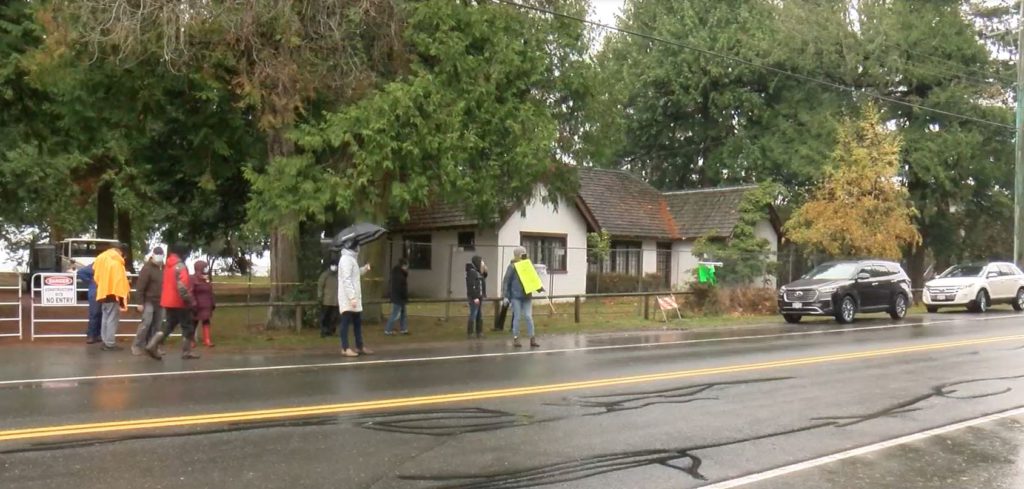 For the second day in a row, residents of Qualicum Beach gathered outside the historic St. Andrew's Lodge to protest its planned demolition.
On Tuesday morning, protesters gathered in front of a truck hauling a fence for construction. The driver eventually backed up and drove off.
Back in 2018, the town of Qualicum Beach bought the lodge and the waterfront land it sits on for $3.4 million.
The group protesting the demolition hopes the town reverses its decision to tear down the historic building. They would like to see the town invest nearly $550,000 for repairs and upgrade.
Constructed in 1933, the lodge has served as a home for several residents in the area throughout the years and also as a vacation spot for tourists.