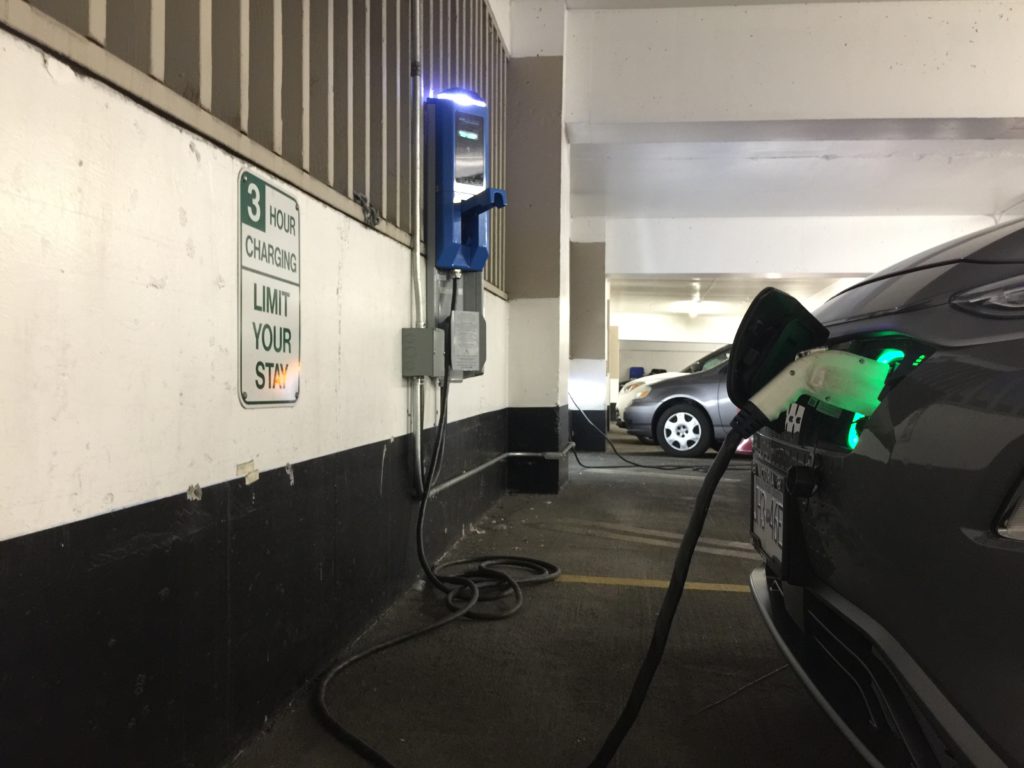 B.C. drivers who switch to electric vehicles can now apply for an extra cash boost as the province doubles the amount per rebate to buy and install electric vehicle (EV) charging stations at home and at work.
Offered through CleanBC's Go Electric EV Charger Rebate and EV Ready programs, the increased rebate is designed to help with the up-front costs that come with EVs.
"B.C. has the strongest uptake in electric vehicle adoption across Canada, and we're positioning ourselves to become leaders in the EV industry," said Bruce Ralston, Minister of Energy, Mines and Low Carbon Innovation.
"We're making it easier and more affordable for people to make the switch to electric vehicles and supporting new jobs for electricians and trades workers across B.C."
Through the EV Charger Rebate program, homeowners can get a rebate of up to 50 per cent of purchase and installation costs of an eligible EV charger to a maximum of $700.
Workplaces and residents living in condominiums or apartments that purchase and install eligible EV chargers can receive a rebate up to 50 per cent of costs to a maximum of $4,000 per charger.
Applications for new offers will be accepted starting on Friday, Dec. 4, 2020.
To help electric vehicle owners figure out the best plan to install the charger, up to five hours of free support services from an EV charging station advisor are available for condominiums, apartments and workplaces.
"Making electric vehicles more affordable is good for the climate, helps people and supports businesses looking for ways to reduce costs and pollution," said George Heyman, Minister of Environment and Climate Change Strategy. "People in British Columbia recognize that cleaner transportation means healthier communities and expanded opportunities as part of CleanBC."
The increased investment in EV charging aligns with two of the B.C.'s initiatives: the Stronger BC economic recovery plan and the Zero-Emission Vehicle Act.
With the StrongerBC economic recovery plan, the province hopes this extra incentive will support certified electricians and tradespeople needed to install the charging equipment and encourage cleaner transportation in B.C.
The province also hopes making EV charging more easily available will further work towards the Zero-Emission Vehicle Act passed in May of 2019, which will require all new light-duty vehicles sold in B.C. to be zero-emission by 2040.
The CleanBC Go Electric EV Charger Rebate program is administered by BC Hydro and FortisBC in their electricity service areas and serves as a single point of service for provincial and local government rebates.
READ MORE: B.C. sees huge spike in electric vehicle sales as province shoots for 100% EV by 2040