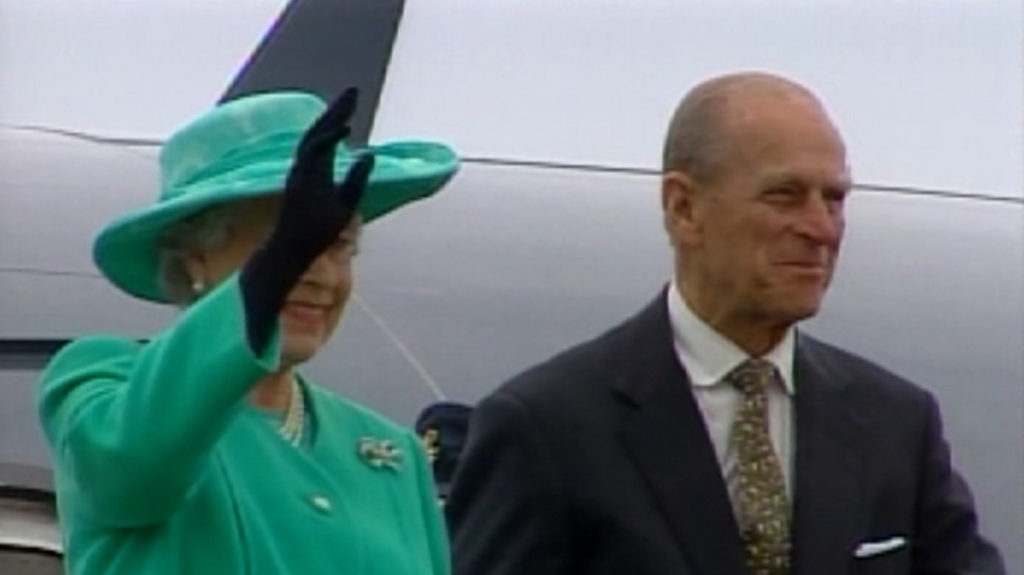 He was for most of his life the world's greatest supporting act. Prince Philip usually walked a few paces behind the Queen, in her shadow but always very much his own man.
His role, as consort to the Queen, was never clearly defined, so he said he made it up as he went along.
We know he was a restless young prince during the 1950s, suffocated by his position and stifled by tradition and circumstance. He had pledged allegiance to his wife, to the Queen, but it meant he had to sacrifice much of his own ambition. And, in the early days of the Queen's reign, much of his identity.
We know he dearly wished his children to carry the name Mountbatten, but this was denied to him by Winston Churchill and the Queen. So Windsor it stayed.
But steadfastly, while supporting the Queen and the monarchy throughout all its ups and downs, he carved out a special place for himself. His character shone through. Good and bad. But rarely bland.
On the good side he designed the Duke of Edinburgh Award scheme, which encouraged young people around the Commonwealth to become active and work hard to make the best of themselves.
He was an environmentalist long before it became fashionable, heading up the World Wildlife Fund and campaigning hard to safeguard the planet.
And there was the bad. The gaffes. Referring to "slitty eyed" people in China, telling British industry to pull its finger out, Speaking his mind when it often caused the Queen and the government embarrassment.
But he was a man of duty. The Queen referred to him as her "strength and stay" who had been her most important support during her reign. He committed himself to selfless public duty, and was her rock and her best friend.
He was a regular visitor to British Columbia, a man of charm and warmth. I met him once in Vancouver, at a small reception, and he stared into the eyes of everyone he talked to, making them all feel special. "And what do you do?" was his question to all of us. He must have asked that question hundreds of thousands of times around the Commonwealth. But I'm sure those steely, twinkling eyes never glazed over.
The day before he had flown to northern British Columbia and I asked him how the flight went. "Fantastic," he said. "Absolutely fantastic. The views were incredible, particularly over the mountains. You live in a jewel of a place."
He had five public appointments that day. And five the next. It never stopped, but he kept shaking those hands, waving to crowds, asking "and what do you do" and fulfilling the role of the support act with nary a complaint.
Among my favourite photos of Prince Philip and the Queen came when they were staying at Government House in Victoria a few years back. It was a Sunday morning and they were strolling quietly through the grounds, enjoying each other's company. They had a morning off. An unposed, natural moment.
We probably know more about Philip today because of the Netflix series The Crown even though that is supposed to be fiction. We know he could be a rogue, but also that he was a deeply spiritual man. We knew he could be frustrated by his role. But that in time he accepted it and developed it into an important job.
Like Diana and Meghan he was an outsider, but he remained a loyal servant to Queen, country and Commonwealth until his dying day.
And for that we all owe him a thank you.
Ian Haysom is consulting editor with CHEK Media.