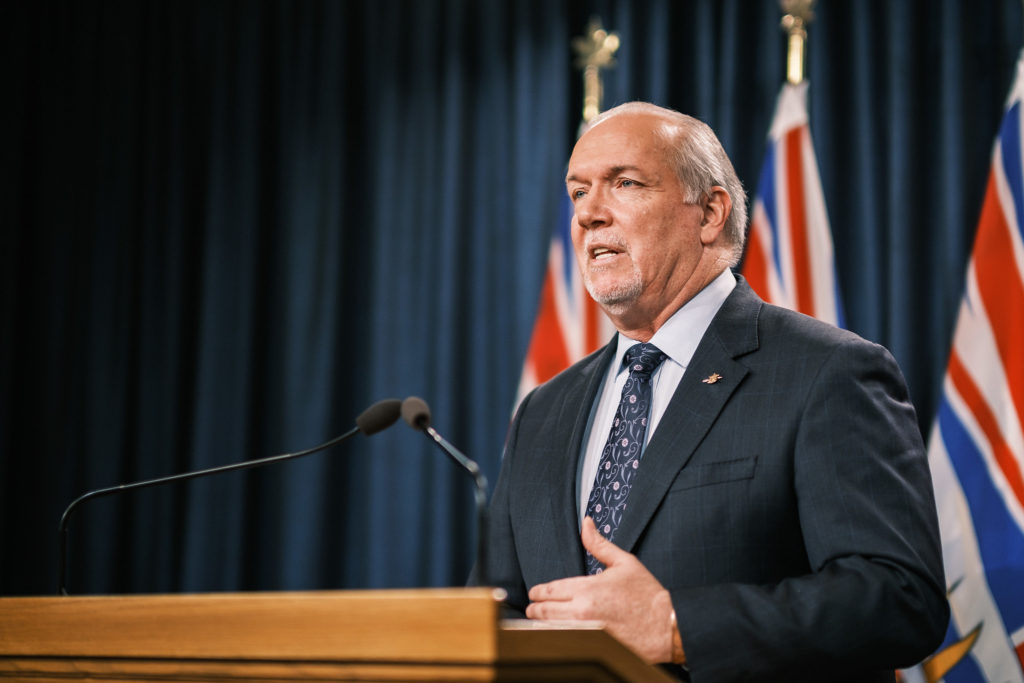 B.C. Premier John Horgan and Transportation and Infrastructure Minister, Rob Fleming, are set to provide an update on government relief funding for the Province's transportation sector on Tuesday.
The press conference is slated to begin at 12:00 p.m. PST and a live stream of the event will be available on CHEK's Facebook page and YouTube channel.
The media have been told that both Horgan and Fleming will speak about inter-city buses and regional airport industries.
One topic Islanders will be listening for is regarding Tofino Bus and the Island Connector bus – two services that offer express transport to various parts of Vancouver Island.
Tofino Bus — a popular route that would make daily connections from Nanaimo to Tofino pre-pandemic — was acquired by Wilson's Group of Companies back in 2018 and was scheduled to resume operation on Feb. 12, but opted against a restart as the company dealt with the possibility of permanent closure.
The Wilson's Group says it asked for a one-year emergency COVID recovery contract from the Ministry of Transportation to cover operating costs but was unable to secure any financial support back in February.
Although Tofino Bus provides an essential transportation service, as a privately-owned company it does not qualify for the same government subsidies as public transit, relying on ticket sales to cover costs.
The Wilson's Group, however, said it was optimistic that "a solution [might be] on the horizon."
"We continue to be in positive discussions with Minister Fleming around a solution to the issues we are facing," says John Wilson, President and CEO of The Wilson's Group, last month. "While we continue to wait for exact details from the provincial government, we are feeling optimistic about being
able to resume some sort of service as we head into the spring season."
It is possible those exact details are announced today during the midday press conference.