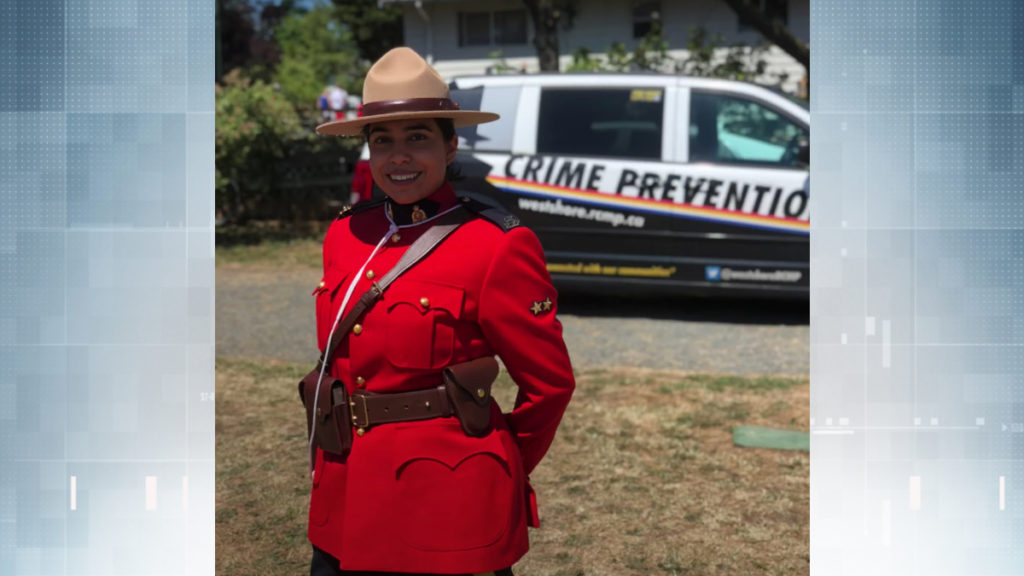 In honour of International Women's day, West Shore RCMP Const. Nancy Saggar gives us an inside look at what it's like being a pregnant police officer.
Const. Saggar has been a police officer for 11 years after joining the RCMP in 2009.  She is now expecting her first child this month.
She is currently the Media Relations Officer at the West Shore RCMP and has experience in a variety of policing positions including frontline policing, serious crimes, First Nations Policing and is a member of the Vancouver Island Crisis Negotiation team.
Before going on maternity leave, she's put together a video showcasing not only what it's like to be a police officer while pregnant, but a woman in the field of law enforcement.
Const. Saggar shares her experiences and fears she's faced as a female officer and offers her perspective for women thinking about getting into policing.
Video below:
For more information on how to apply to the RCMP click here.
READ MORE: West Shore RCMP link massive identity theft operation to over 25 unsolved cases