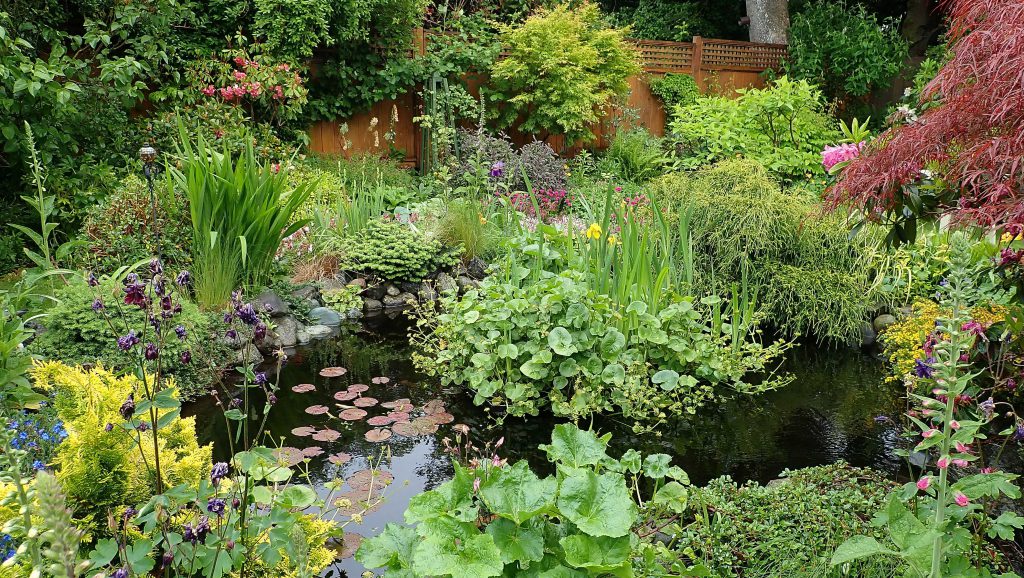 Gail Miller & Fred Pishalski
We have been living in our south Oak Bay home for 30 plus years and have been working on the garden since we moved in. The busiest times of the year are in the spring and fall for obvious reasons. We are both retired so we have had additional time to dedicate to the garden since no longer going to work.
We are also regularly physically active doing other things such as hiking, biking, kayaking, travelling, volunteering and we used to work out at the Y two or three times a week. This year, because of COVID-19 and the request to stay home things have been different. Since we were retired, it was probably easier for us than for people who lost their regular routine of getting up and going to work every day.
The positive side of staying around the house more, especially in March/April/May was the additional time we spent in the garden. We do not really consider it work but rather a task that brings us satisfaction from the end results.
Here is a gallery of recent photos from the garden: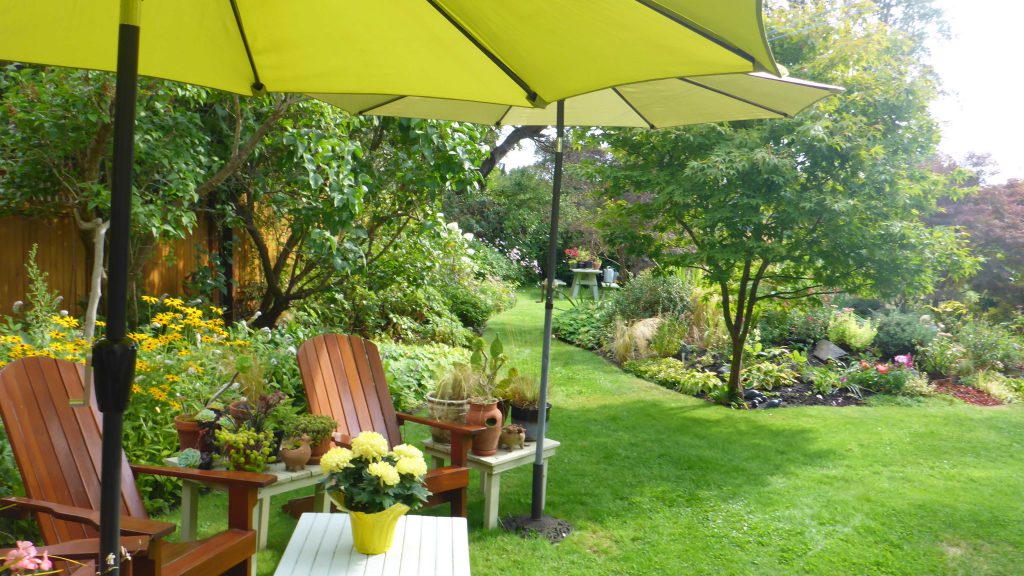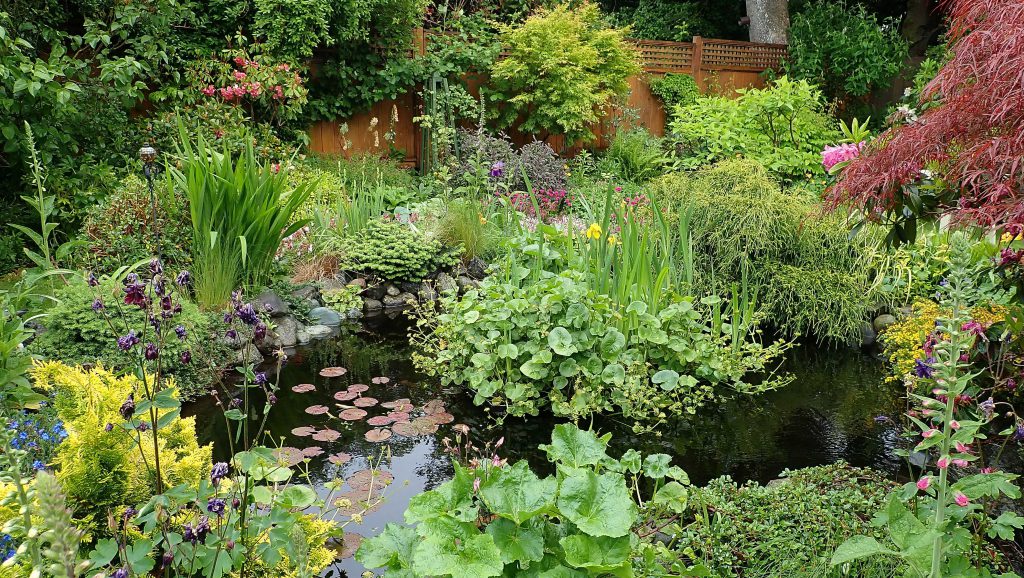 Fred was born and raised in Detroit, Michigan and moved to Canada in 1970. He has an honours degree in Social Work from the University of Vic but has worked for much of his professional life in the health care field. Fred took early retirement at 55 which he considers one of the best decisions he made. Gail was born in Victoria with family on both sides that have been in B.C. on the coast for three and four generations. After graduation from UBC, Gail returned to Victoria. She retired as a volunteer manager at the Royal BC Museum.
When Gail and Fred bought their home in south Oak Bay 30 years ago, it had a fairly bare backyard. Over the years they created a garden.  Gail had learned a bit from her mother.  Fred says he did not know a petunia from a pansy prior to meeting Gail.  Over the years they observed and learned and the garden continues to evolve, present new challenges, and give them great pleasure. Both have been involved with the Victoria Horticultural Society.
Gail and Fred are both active doing volunteer work for a number of non-profit organizations in their retirement. In their free time they like to kayak, hike, bike, travel and obviously garden. Fred is a published amateur photographer and together they have done a number of travel blogs as they explore unique destinations such as Colombia, Poland, Myanmar, etc.
https://gailfredcolombia2018.travellerspoint.com/
https://fredgailmiller.travellerspoint.com/
https://fredricgail2017.travellerspoint.com/
Would you like to write for CHEK's commentary section, Voices? Click here to learn how.