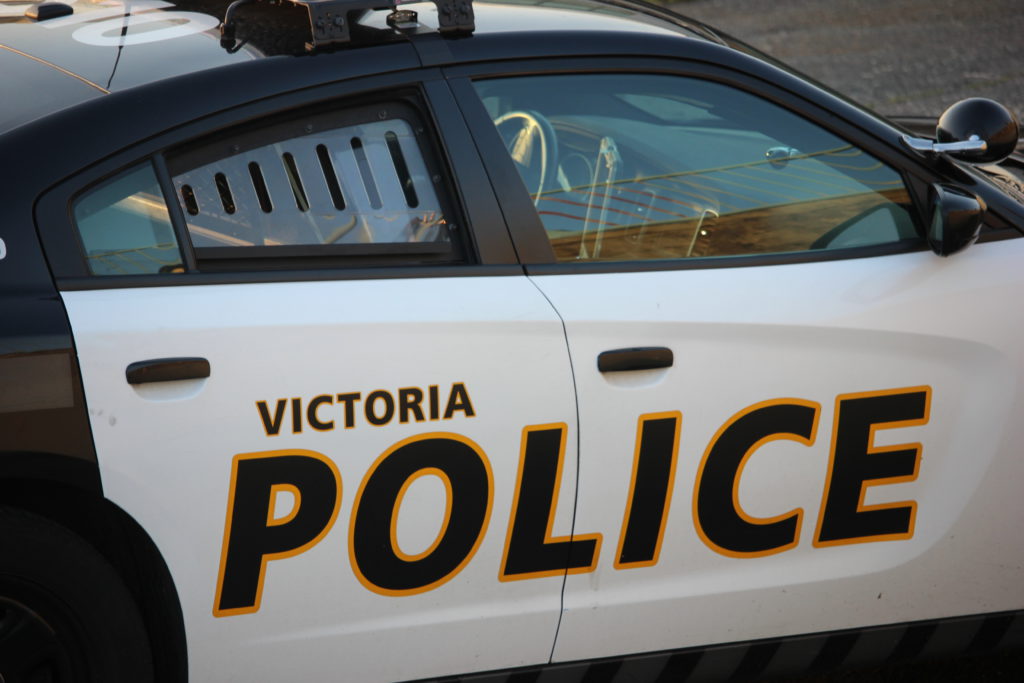 Photo credit: Nicholas Pescod
The Victoria Police Department says officers are investigating after one person was seriously injured by a group of people wielding a weapon on Wednesday.
Around 3:45 p.m., witnesses called 911 to report that someone was being "attacked by a group" in the 500-block of Yates Street, at a busy downtown intersection, according to VicPD.
Officers arrived on scene to find the victim had been assaulted with a weapon and suffering serious, non-life-threatening injuries, police said in a news release. Paramedics then transported the victim to hospital.
In the release, issued later that day, VicPD said forensic investigators were attending the scene. Police had also taped off the area, resulting in possible temporary traffic disruptions. Commuters were asked to avoid the area.
Police say the investigation is in its early stages and no arrests have been made. The type of weapon used in the attack was not disclosed. Anyone with information about the incident, including video footage, who has not yet spoken with officers is asked to call VicPD at 250-995-7654, ext. 1.
We're investigating a group who attacked a person in the 500-block of Yates St w a weapon, 3:45 pm today. Victim transported to hospital w serious non-life-threatening injuries. No arrests yet. Have video or info, #yyj? Call (250) 995-7654 ext 1. | https://t.co/RBjm40FJmo

— Victoria Police (@vicpdcanada) February 2, 2023