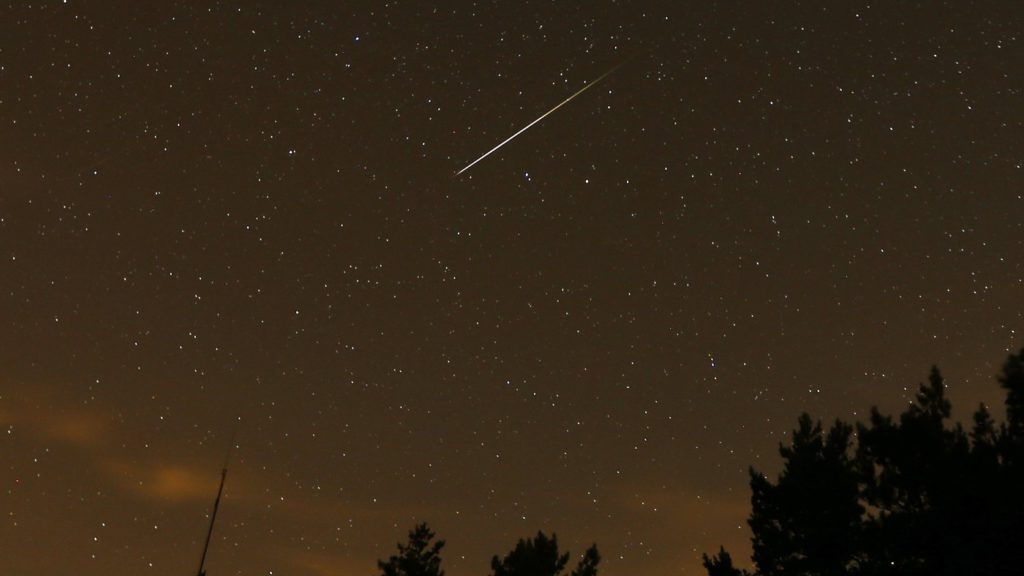 AP Photo/Francisco Seco, File
Anyone looking up at the sky this weekend will be treated by the Perseid meteor shower.
This weekend, the Earth will be passing through the Swift-Tuttle comet, and Lauri Roche, a member of the board of directors for the Friends of the Dominion Astrophysical Observatory, says the annual summer Perseid meteor shower is "the best ones."
"They are right in the middle of the summer, and people are out and looking at the sky, and it's usually pretty decent weather to be able to see those," Roche said.
"You don't need anything else except just a relaxing lawn chair or lying down on the beach. You want to have the biggest sky that you possibly can. You don't need binoculars, you don't need telescopes, you just need a wide sky."
Roche says the best place to view is anywhere where it can be as dark as possible, with the least amount of light pollution.
The meteor shower will start Friday night, but Roche says the peak will be on Aug. 13 between midnight and 3 a.m.
Meteors will start to be visible around 10 p.m. each night, but Roche says the peak starts around midnight.
Roche says the shower is caused by the "bits of dust and rock and ice" from the comet passing through the Earth's atmosphere.
"Our atmosphere goes through, and as these little wee tiny bits of dust are coming into Earth's atmosphere, they're going really fast, like 60 kilometers per second or something like that," Roche said. "And then they heat up, and then we see them as streaks across the sky. So that's what's happening every time we see any of those."
According to the Canadian Space Agency, the Perseids get their name from the Perseus constellation, since it looks like they are coming from it.
READ MORE FROM CBC: This weekend's Perseid meteor shower is 'worth staying up for'
-With files from CHEK's Oli Herrera