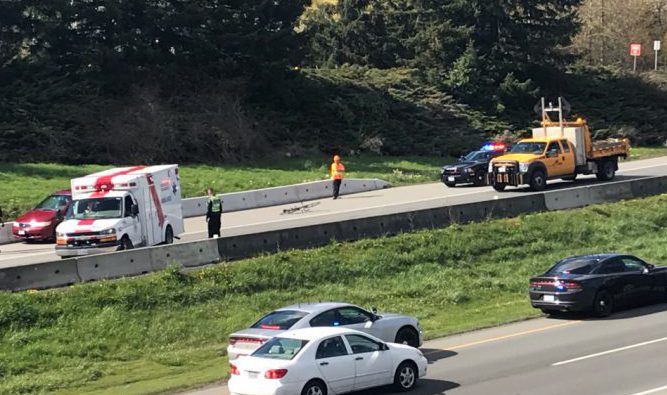 The Pat Bay highway southbound near the turn off to Royal Oak Drive is closed, after a crash between a car and cyclist.
Saanich police say they responded to the incident on Highway 17  just after 3 p.m. Sunday.
The cyclist was taken to hospital, however, officers do not have an update on their condition.
The scene will be closed for several hours as Saanich police collision analysts complete their investigation.
Witnesses from the scene say the accident appears serious.