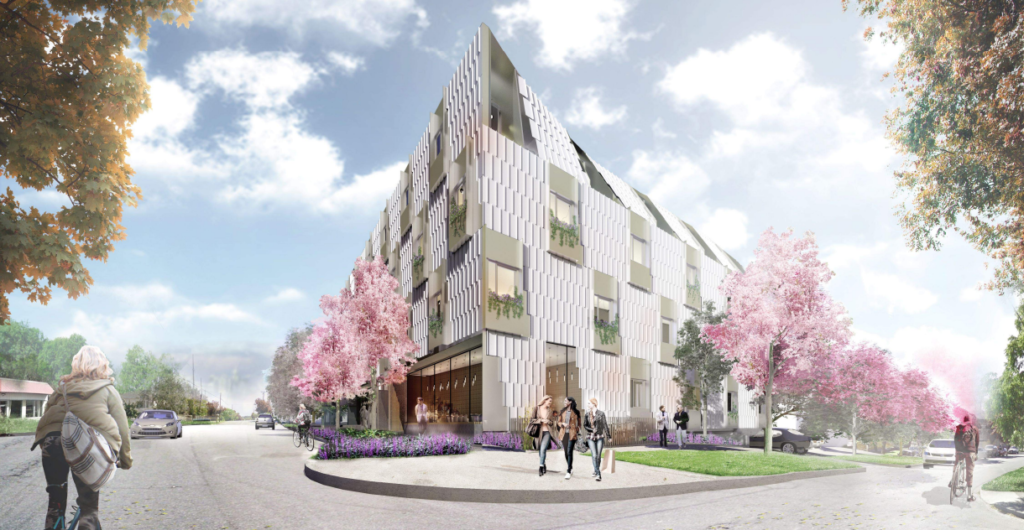 Victoria city council voted Thursday to study the impacts of removing minimum parking requirements from homes, relaxing restrictions on conversions and making it easier for homeowners to add suites — drastic measures aimed at rapidly adding units amid a worsening housing and rental crisis.
By a vote of 6-3, council gave the nod to city staff to explore the implications of sweeping recommendations introduced in a motion by councillors Dave Thompson and Krista Loughton.
The first report will look at the possibility of easing the criteria for owners eligible to convert their home into multiple units under the city's House Conversion Regulations. The restrictions that could be eased or expanded include, but are not limited to:
lot dimensions
unit maximums
minimum floor areas
storey maximums
The first recommendation will also look into adding more garden suites and "enhancing communications" to the public about the option for a house conversion.
Staff will also report on the implications of amending bylaws to permit up to three suites, including garden suites and tiny homes, in current detached dwelling and duplex zones as well as suites in existing small-lot properties.
READ MORE: Victoria's new city council pushes Missing Middle Housing Initiative forward
Such a change could "make it easier and more affordable to build garden suites and tiny homes and make the approvals process more streamlined, and to allow for additions to buildings in cases where units are secured rental," the councillors' motion reads.
Finally, staff will look into the impact of removing minimum parking space requirements for most or all Victoria homes and lots.
Under the current bylaw, single- and two-family dwellings, as well as semi-attached and attached dwellings, must provide one space per unit. For secondary or garden suites, one space must be provided in addition to the number of spaces required for the main dwelling.
That recommendation also asks staff to advise on expanding the adoption of transit passes for tenants, car sharing options, bike and mobility scooter parking and providing more accessible spaces for multi-unit buildings and streets.
Council also voted to examine the implications of advocating to the B.C. government for an amendment to the Local Government Act that would phase out grandfathered year-round short-term rentals in existing units and buildings.
Loughton and Thompson were joined by councillors Jeremy Caradonna, Matt Dell, Susan Kim and Mayor Marianne Alto in approving the motion, while councillors Chris Coleman, Marg Gardiner and Stephen Hammond were opposed.
Staff are expected to provide a verbal progress report by the end of February.