One person is in custody and another is recovering after being stabbed in the neck on Hillside Avenue in Victoria, according to police.
VicPD officers were called to the 1300-block, near Cook Street, on Sunday following multiple reports of a person covered in blood and holding a bloody knife while standing in the road.
When officers arrived on scene, they found the victim suffering from what appeared to be a potentially life-threatening neck wound, according to police in a news release Monday. 
They say witnesses helped the victim before officers arrived and paramedics took over care, transporting them to hospital where their injuries were considered non-life-threatening.
Hillside Avenue was closed to traffic while officers secured the area, searched for the suspect and collected evidence, police say.
Photos captured by CHEK News at the scene show investigators marking evidence along a crosswalk leading to an apartment building. The area was also blocked off with police tape.
"Investigators recovered a weapon from the scene and learned that the victim appeared to have disarmed their attacker," VicPD said in the release.
Police say the alleged suspect, who is known to the victim, was arrested and transported to VicPD cells, where they're being held for court.
The suspect was found breaching a court-ordered condition prohibiting them from possessing knives and now faces multiple recommended charges, including assault with a weapon, assault causing bodily harm and breach of a court-ordered condition, police add.
VicPD says the incident remains under investigation and asks anyone with information who has not yet spoken with officers to call 250-995-7654, ext. 1.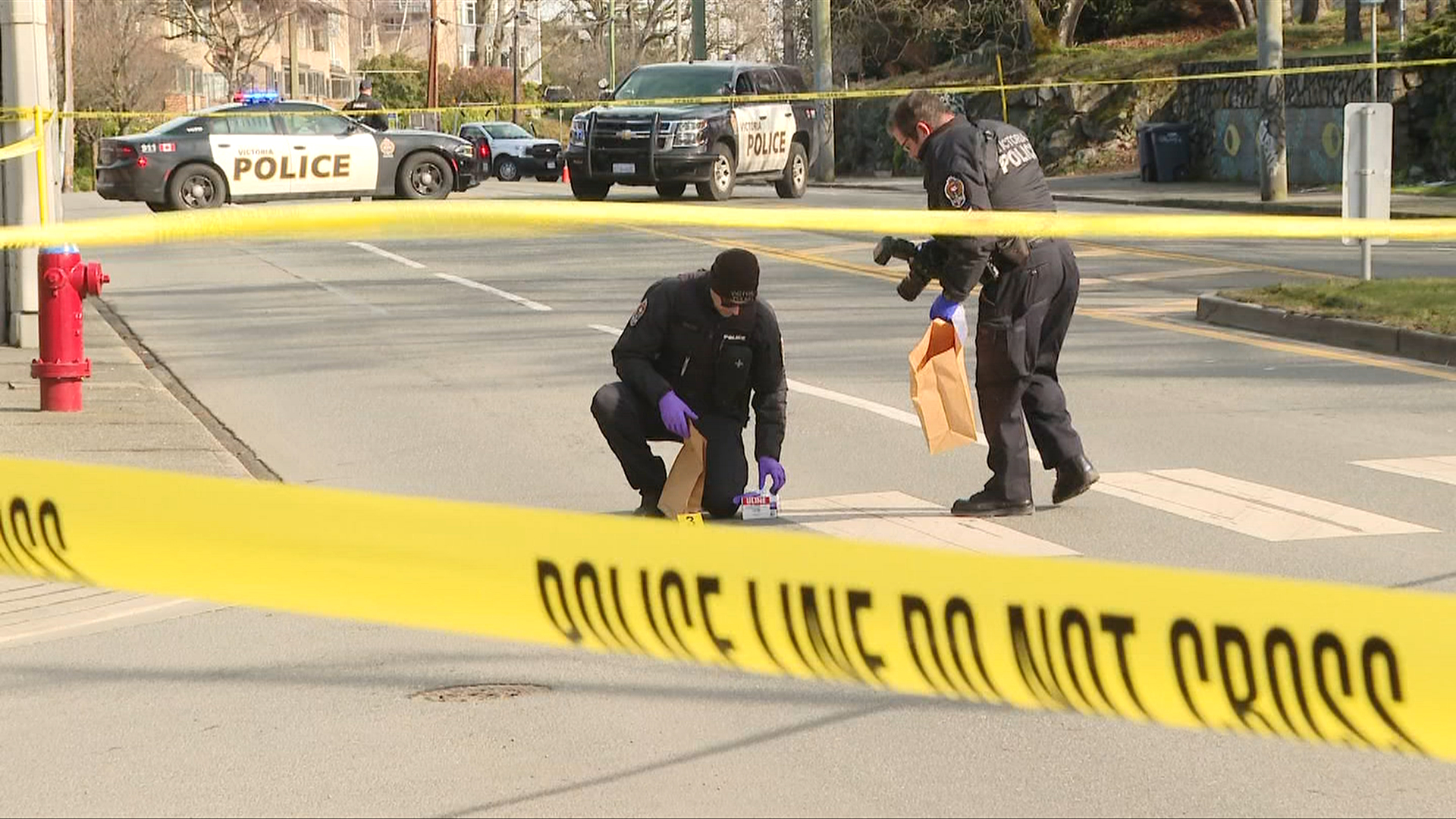 (Photos: CHEK News)