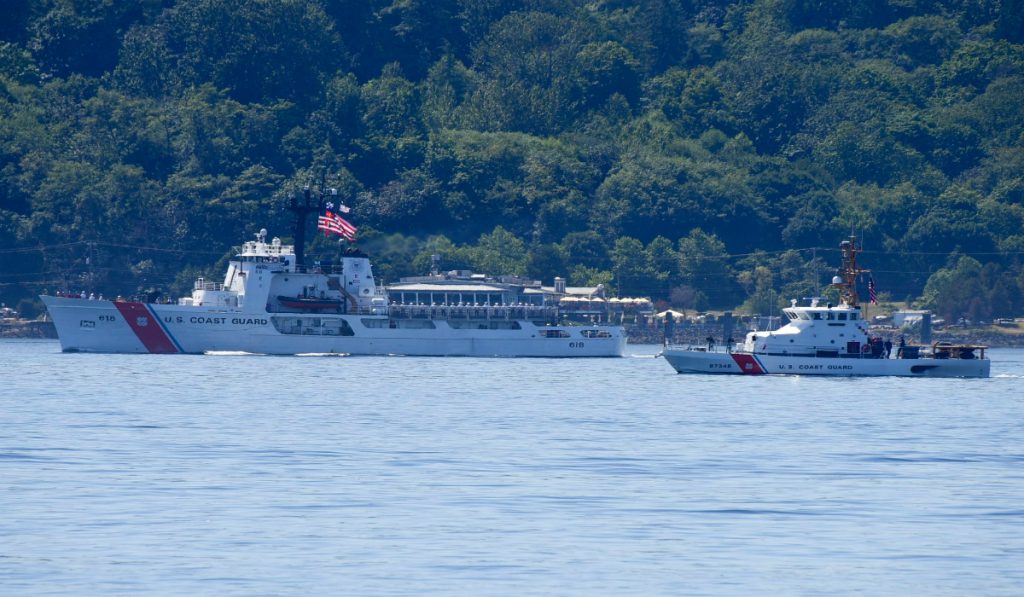 The U.S. Coast guard says one person died and three others were rescued after a boat struck a salmon pen in Port Angeles harbour Tuesday night.
A 20-foot-personal craft hit the salmon pen, which resulted in the death of a man, while two adults and a child were rescued.
A coast guard helicopter rescue crew from Port Angeles was diverted from training after a person on a boat was seen performing CPR on an unresponsive individual.
A rescue swimmer was lowered by the aircrew and then swam to a fish pier platform to help with CPR.
The coast guard sent a crew on a 45-foot response boat to gather the four people and transport them emergency personnel waiting at the Station Port Angeles pier.
The salmon pens were reportedly not in use at the time the incident occurred.
Port Angeles Police and Clallam County Marine Unit is investigating the cause of the crash.
Port Angeles is about 40 kilometres south of Victoria.