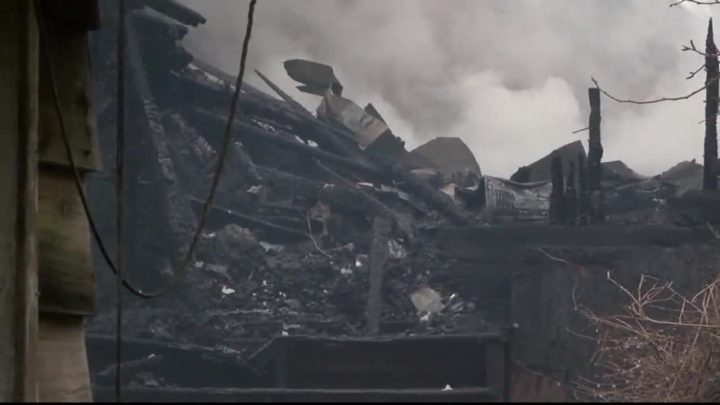 The BC Coroners Service is now investigating a fatal house fire in Cumberland over the weekend.
The blaze broke out in a 100-year-old home early Saturday morning.
Two homes were already engulfed and flames were spreading to a third house when firefighters began to arrive shortly after 3 a.m. The first home collapsed in about 10 minutes and the two other homes on either side were majorly damaged.
READ MORE: One person missing after large residential fire in Cumberland
One man was missing after the fire and officials later said the BC Coroner's Service and RCMP were handling the investigation.
The BC Coroner's Service said one person died in the blaze. They did not confirm his identity, however, neighbours say the man was about 70-years-old and had no local family.
There is no word on the cause of the fire at this time.