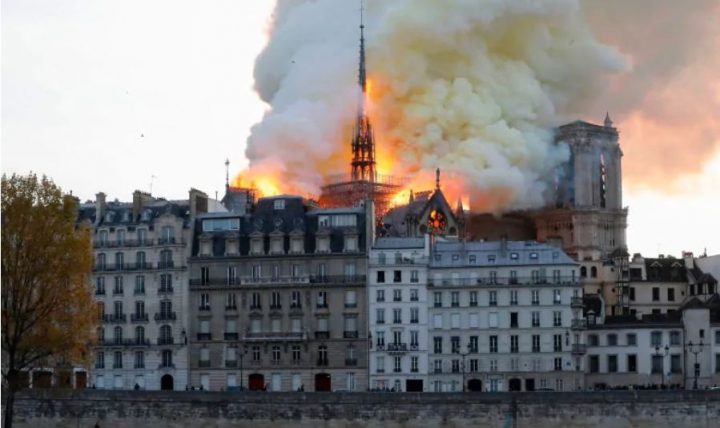 A hole left by Notre Dame's fallen spire is still burning and sparks are spilling down from the cathedral's vaulted ceilings hours after fire broke out near the top of the Paris landmark.
French President Emmanuel Macron visited Notre Dame, getting a glimpse of the immense damage the blaze caused.
The mayor of Paris said earlier that most artworks and religious relics were removed as firefighters worked to control the fire.
Macron has promised to rebuilt the cathedral.