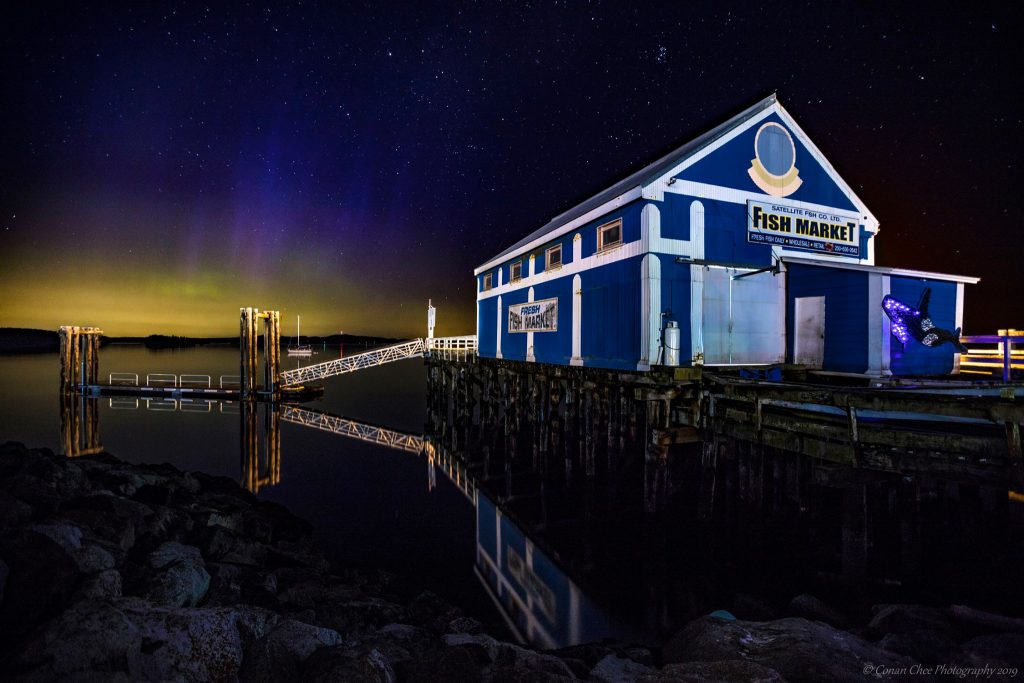 A light show may be visible on Vancouver Island this weekend with a clear weather forecast and high auroral activity.
An aurora forecast from the University of Alaska Fairbanks is predicting auroral activity will be high on Oct. 30 and 31. The forecast is predicting aurora borealis will be visible overhead from as for north as Inuvik to Portland, Oregon. They say the lights may be visible low in the sky as far south as Carson City.
Environment Canada is predicting weather on Vancouver Island to be clear this weekend, which is in favour of the aurora as visibility is weather-dependent.
"It'll be great viewing weather, especially if you're away from the cities and the lights," said Environment Canada meteorologist Dave Ray. "We do have a large ridge of high pressure over the province so we're expecting very clear conditions tonight which is rare for this time of year."
The university says the best time to see aurora borealis is between 9 p.m. and 3 a.m. with a dark and clear sky at high altitudes.
Auroras are caused when electrically charged particles called ions are emitted by the sun in a stream of plasma known as a solar wind, according to the National Oceanic and Atmospheric Administration (NOAA). They say the ions are agitated into moving around the Earth and some will start to glow as they interact with the Earth's ionosphere, around 96 to 130 kilometres above the Earth's surface.
If you happen to see the northern lights this weekend and get a picture, you can send them to [email protected].
Rare sight in my part of the world. Aurora borealis, over Salt Spring Island last night, photographed from Mill Bay. Apparently it only was visible for about 10 minutes. Salt Spring is where all the musicians live. I think Joni Mitchell lived for awhile. pic.twitter.com/8UwR4bkzEt

— M.G. Hucul (@ChairmanMaouth) October 22, 2021
READ MORE: Monday night lights: Photographer captures stunning northern lights in Nanaimo