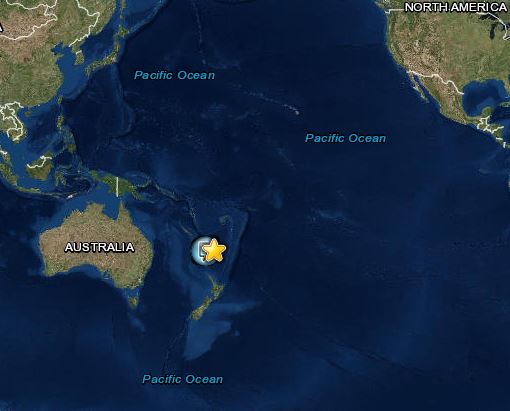 A powerful magnitude 7.5 earthquake has struck an area southeast of the Loyalty Islands in the South Pacific, part of the French territory of New Caledonia, at a depth of 9 kilometres.
The U.S. National Tsunami Warning Center reports that it struck at 8:18 p.m. PST, and that a tsunami is NOT expected on the west coast of North America including BC, Alaska, Washington State, Oregon and California.
"Based on the preliminary earthquake parameters" the Pacific Tsunami Warning Center said, "hazardous tsunami waves are possible for coasts located within 1000 kilometers of the earthquake epicenter."
In New Caledonia, civil defence have told people to retreat at least 300m from the shore and to try to get to ground of at least 12m in altitude.
Tsunami alerts are also in effect for Vanuatu and Fiji.