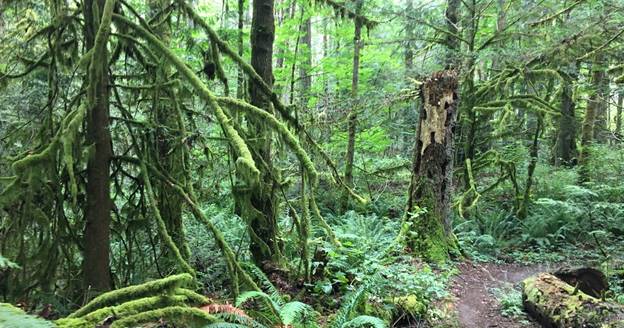 Habitat Acquisition Trust
A new provincial park will soon be established on Southern Vancouver Island in an effort to protect a vital ecosystem and aiding in the conservation of threatened species.
According to the B.C. government, legislation has been introduced to label a 143-hectare area near the Koksilah River in the Cowichan Valley as a new provincial park — an area that is important to the Cowichan people, honouring Indigenous cultural and spiritual history.
The new park includes pockets of old-growth Douglas Fir forest, a sensitive grassland ecosystem, rare species of vascular plants, and limestone geological features.
Cowichan Tribes have also identified the name of the new park – Hwsalu-utsum (whSALA-utsum).
"Establishing this new park strengthens the protection of these sensitive lands and ecosystems that provide important habitat for vulnerable and threatened wildlife species, such as Roosevelt elk, western screech owl and northern goshawk," said George Heyman, Minister of Environment and Climate Change Strategy. "We are expanding and strengthening our parks and protected areas system to ensure these special places will be here for our children and grandchildren."
Kelly Greene, Parliamentary Secretary for Environment, notes that acknowledging Indigenous place names at provincial parks helps provide a deeper connection to the land's history and culture as well.
"We are committed to working in partnership with First Nations to reflect Indigenous history and culture in provincial parks," Greene said in a press release.
In addition to the new park, the legislation proposes further amendments to the Protected Areas of British Columbia Act, which would also add more than 2,258 hectares of land and/or foreshore to nine existing provincial parks and one conservancy.
These consist of a combination of private land acquisitions, Crown land and foreshore additions, according to the Province.
Boundary modifications to enable land exchanges and make administrative corrections would also be made at Elk Falls Provincial Park near Campbell River, Peace River Corridor Park, Moberly Lake Park, the Purcell Wilderness Conservancy Park and Goat Range Park.
The Province says that British Columbia has 1,036 provincial parks, recreation areas, conservancies, ecological reserves and protected areas covering more than 14 million hectares or approximately 14.4 per cent of the provincial land base.