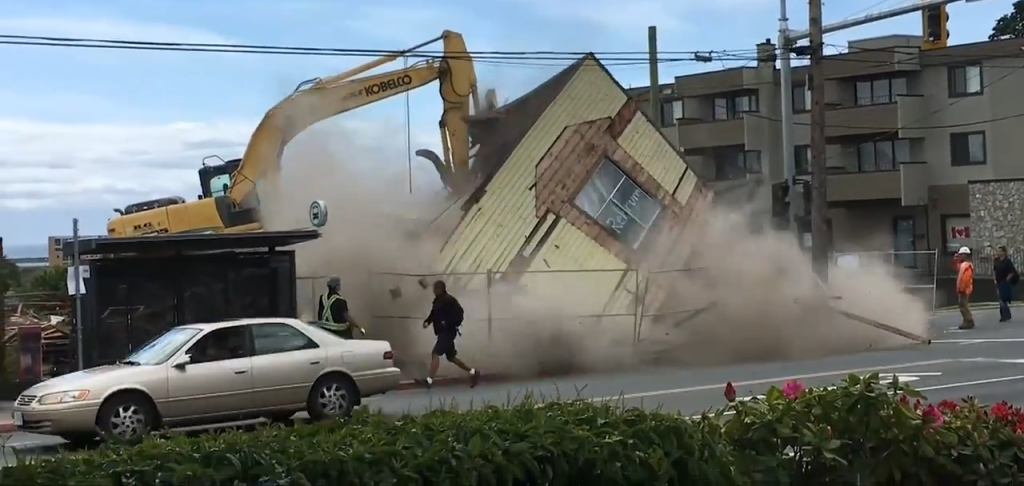 The City of Victoria will enact a new bylaw that will see houses that would otherwise be demolished instead deconstructed piece by piece, a move it says will "substantially increase" salvage of reusable materials.
The bylaw will take effect in 2022, the city said in a news release Friday.
The new bylaw will divert those materials from the landfill, where construction materials make up over a third of waste.
"There are significant economic, social and environmental benefits to reusing salvaged building materials, all of which help Victoria to become a resilient community," Mayor Lisa Helps said in a statement.
"With our landfill filling up, lumber shortages sweeping across the country, and the economic impacts of COVID-19, we are taking advantage of the value in our existing resources and starting the shift to a circular economy."
The move will also save wood products like old-growth lumber, which make up two-thirds of between 10,000 and 20,000 tonnes of annual construction and demolition waste, from going to landfill.
Deconstruction involves taking apart a home in reverse order from how it was built, "allowing nearly all the materials to be diverted from landfill and either reused or recycled," the city said.
The city says that research from Metro Vancouver also indicates deconstructing houses creates six to eight jobs for every one in traditional demolition.
The city says the new bylaw will bring the city 15 per cent closer to its waste reduction goal of 50 per cent by 2040, and that it also aligns with the Capital Regional District's new solid waste management plan, which aims to cut waste by a third of the next decade.