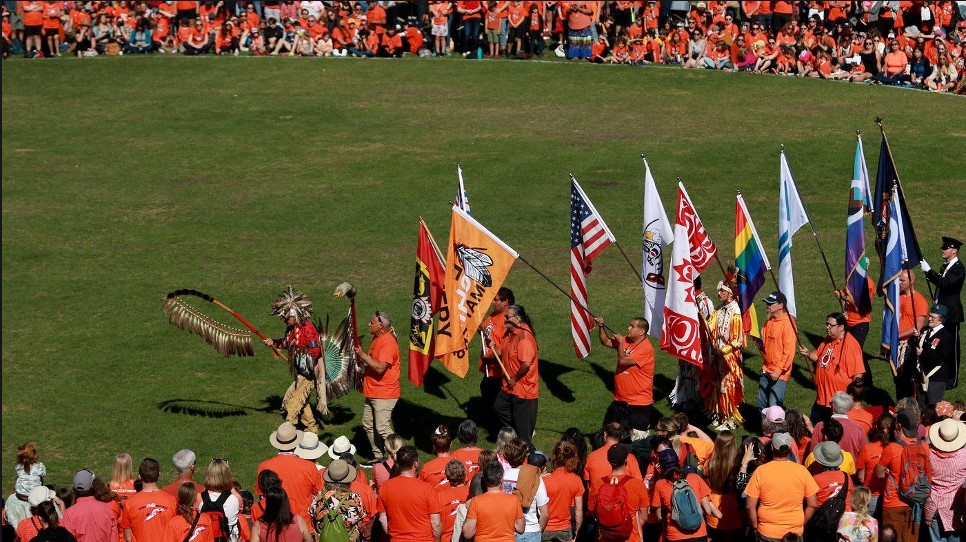 THE CANADIAN PRESS/Chad Hipolito
The British Columbia government has introduced legislation to make Sept. 30 a paid statutory holiday marking the National Day for Truth and Reconciliation.
Labour Minister Harry Bains introduced a bill in the legislature Tuesday, saying the holiday will be observed this September and every Sept. 30 afterwards.
He says the B.C. holiday follows the federal government's decision in 2021 to declare Sept. 30 a national truth and reconciliation holiday for its workers.
Premier David Eby says his government is taking the important step to enshrine the day in law to acknowledge the wrongdoings of the past, and to take meaningful action toward reconciliation.
"Many British Columbians have been marking Orange Shirt Day with humility, respect and reflection in their own way for years," says Eby in a statement, referring to a day that honours survivors and those who didn't return from residential schools.
Bains told the legislature the government's decision on the holiday is in response to the Truth and Reconciliation Commission's call to action No. 80, which requested the federal government establish a holiday to honour residential school survivors, their families and communities.
Grand Chief Stewart Phillip, the president of the Union of B.C. Indian Chiefs, says the day of reconciliation is welcome.
"For this day to be truly meaningful, it requires healing and capacity for change," Phillip says in a statement.
B.C. will join Prince Edward Island, the Northwest Territories, Nunavut, Yukon and Canada as jurisdictions that have already designated Sept. 30 as a statutory holiday, if the legislation passes.
This report by The Canadian Press was first published Feb. 7, 2023.