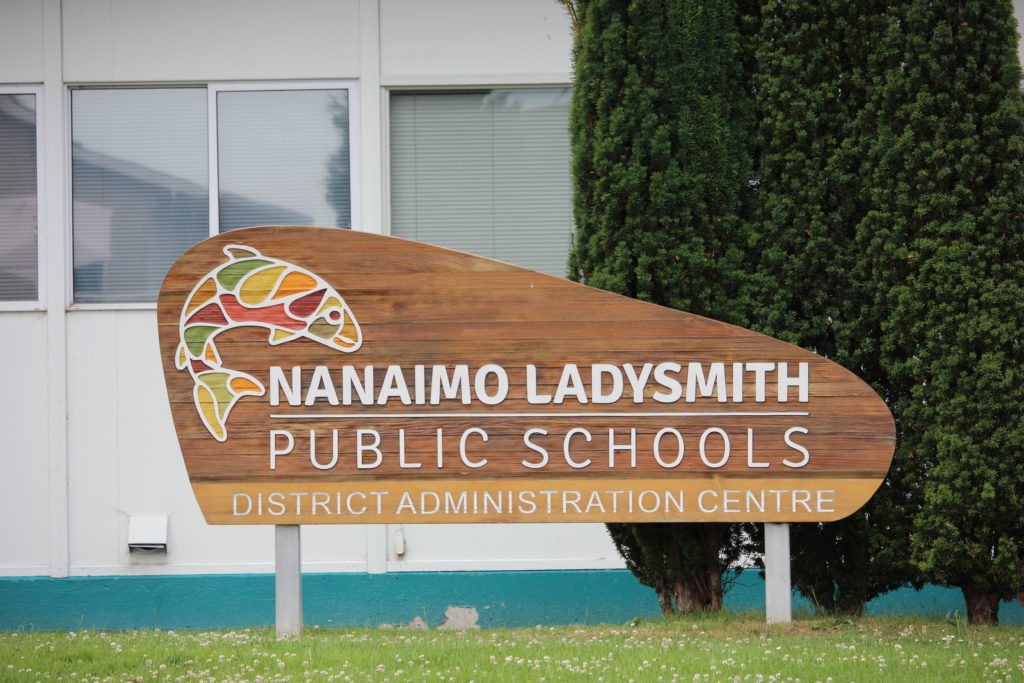 Nicholas Pescod/CHEK News
The Nanaimo Ladysmith School District (SD 68) is taking another step toward reconciliation by renaming Coal Tyee Elementary School to Syuẁén'ct, which means "our traditions" in Hul'q'umin'um'.
Following public input, a special meeting on July 6 saw school board members vote unanimously to rename the Nanaimo school in time for the upcoming school year.
"This is the most meaningful thing I've ever been involved in, and I've been doing this for a really long time," said school principal Diane Charles.
"We are not erasing anything; we are celebrating our shared history, our shared traditions, our shared ancestries," explained Charles during the meeting.
"We are going to hold on to everything that was Coal Tyee up to this [point], and then we return in September, we are going to welcome to the ability to be Syuẁén'ct."
Coal Tyee School opened in 1996 to honour Snuneymuxw resident Ki-et-sa-kun who got the nickname Coal Tyee after his discovery of coal in Winthuysen Inlet in the 1850s.
"We believe that at the time of the school opening, in good faith it was felt that he represented a positive story of collaboration between the colonial and Indigenous peoples as well as representing Nanaimo's heritage with respect to coal mining," staff said in a report.
"However, Coal Tyee is seen by our Snuneymuxw relatives as a tragic figure given his interaction with the colonial peoples led directly to purposeful colonization of the area and destructive resource extraction that has impacted the land."
Between June 1 and 30, the school community provided the board feedback on the proposed name change via email or online survey, with just over 50 per cent, or 361 people, voting in favour versus 340 opposed.
SD 68 staff found a "number of concerns" raised by the pronunciation of Syuẁén'ct, with board trustee Jessica Stanley noting some respondents felt "alienated" or "excluded" because they couldn't pronounce the name.
"Although we had 50/50 in the opinions, when you look at the comments there were concerns about pronunciation that doesn't necessarily mean they were opposed; they just didn't know how to participate with these words," said Stanley.
Board chair Charlene McKay suggested a broadly shared education campaign alongside Snuneymuxw Nation to help facilitate engagement with Syuẁén'ct, including its meaning and history.
Echoing McKay, SD 68 superintendent Scott Saywell highlighted the "strong connection between the reestablishment of Indigenous place names and the revitalization of Indigenous languages and cultures."
Staff say they don't anticipate a significant cost associated with replacing school items and note that the change to signage will be "relatively affordable" in the $10,000 range.
At the meeting, the board also approved renaming the Nanaimo District Secondary School (NDSS) Community Field to Q'unq'inuqwstuxw — the Hul'q'umin'um' term for "pass it back."
"In this school district, we've been on a path of reconciling our relationship with Indigenous people, and we've done … many things over the last four years, both big and small. I believe that the beginning of wisdom is to call things by their right name," added Saywell.
Pronunciation of the new names can be found online here.