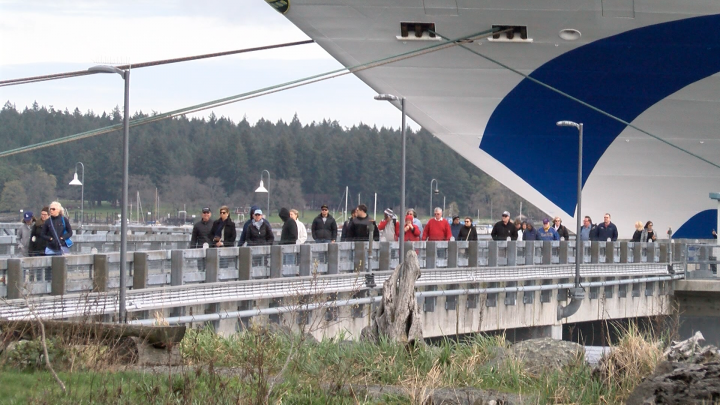 Nanaimo's first cruise ship of the year arrived Monday morning.
The city is only expecting three large cruise ships and three pocket cruise ships this year but there was a bonus on Monday.
The Star Princess arrived with its more than 2,600 passengers three hours early.
The cruise ship was supposed to arrive at 12 p.m. but instead asked to arrive at 9 a.m. this morning. It's also staying an hour later at the end of the day resulting in a four-hour extension to its Nanaimo stop.
"We're quite excited about it," said David Mailloux with the Nanaimo Port Authority who says everyone has worked to accommodate the changes.
As for the low number of cruise ship stops in Nanaimo this year, the port authority says it's constantly working on attracting more.
"We meet with the cruise lines on a regular basis and go to the different trade shows that they have so it's something that's a long-term game," said Mailloux. "You just keep working at it."
The port authority said they get great feedback from passengers.
Shore excursions today include trips into the Cowichan Valley, Port Alberni and the Parksville/Qualicum area.