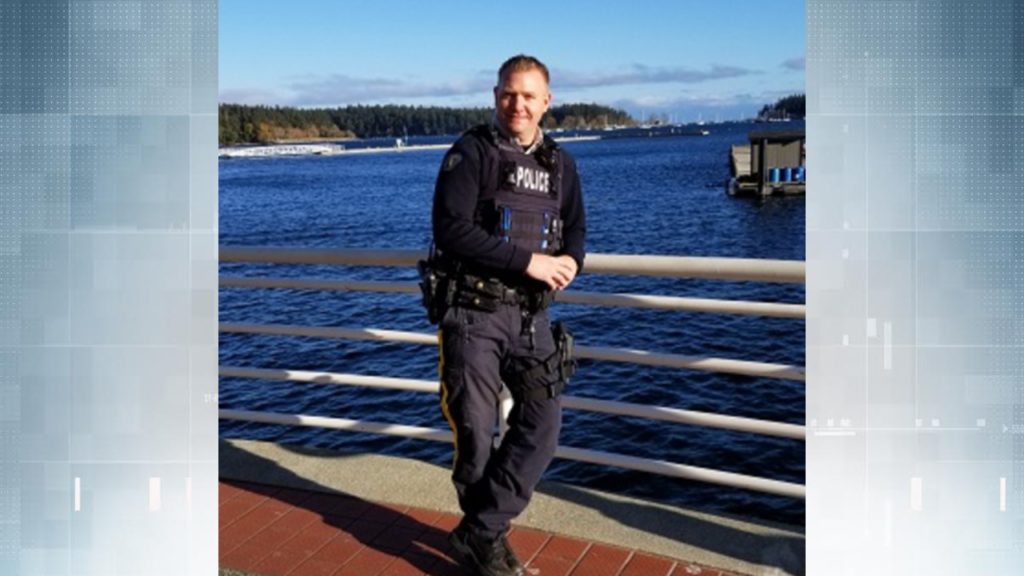 The Nanaimo RCMP have announced they are hiring a new liaison officer that will be dedicated to responding to mental health calls.
In a press release issued on Thursday, the detachment revealed that Constable Joshua Waltman will be joining the team as the Mental Health Liaison Officer and will be responsible for facilitating a collaborative, consistent and coordinated approach to address the needs of persons with mental illness in Nanaimo.
Constable Waltman brings with him a wealth of knowledge and experience from his previous post in Surrey, and will be of great assistance to our front line officers, said Constable Gary O'Brien of the Nanaimo RCMP.
Cst. Waltman joins the Nanaimo RCMP with 12 years of police service, working the beat in Surrey as one of several officers assigned to an outreach team.
During his time in Surrey, police say he was tasked with patrolling the Whalley strip – a place home to many marginalized people. The goal of the outreach team was not to arrest but to engage with the homeless, many of whom had mental health and or addiction issues. In the RCMP release, it says Cst. Waltman got to know their names and stories, and assisted them in getting off the strip into housing, detox or recovery. He also received advanced training in Core Addiction Practices.
According to Nanaimo RCMP, on most days in his new role, Cst. Waltman will not be in a traditional police uniform but in regular street clothes.
"Our frontline officers are overtasked, I hope to alleviate some of the pressures they face as mental health calls can be challenging and often time-consuming," said Cst. Waltman.
I also hope to connect with many of our high-risk individuals, and in doing so, provide continuity and familiarity for them. Developing these kinds of relationships was the recipe for our success in Surrey. I hope to see similar successes here.