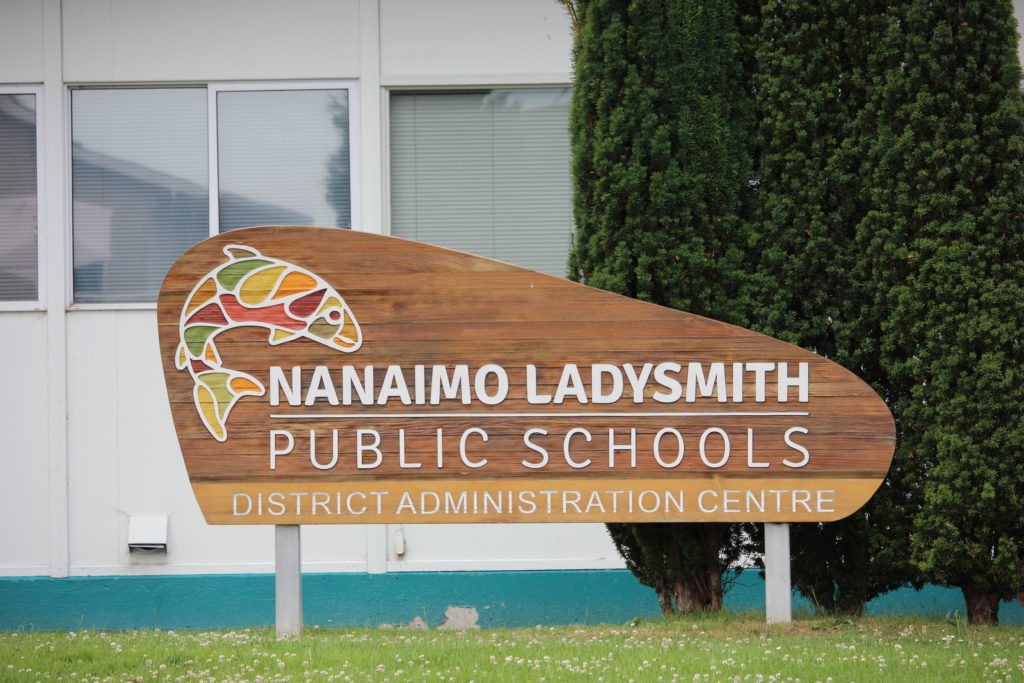 Photo credit: Nicholas Pescod
Overall enrolment for the school year is higher than Nanaimo Ladysmith Public Schools projected; however, the school district is highlighting "concerning areas" including the number of in-person grade 12 students and kindergarteners.
The district is characterizing current enrolment for the 2023-24 year, based on numbers from Sept. 29 that are submitted annually to the Ministry of Education and Child Care, as a "sweet spot" growth-wise, "sufficient enough to support inflationary impacts while not being too excessive that space (with a few exceptions) is a critical point."
Compared to September 2022, the district's student population has grown by 296 students, or 133 full-time equivalent (FTE). Enrolment sits at 15,661 students, 331 students (96 FTE) more than estimated for the year back in February.
Distributed learning for grades 10-12 is up 186 students versus projections. "It is likely that more of our grade 12s than we projected are taking 1/8 Island ConnectED 3/8 courses along with their bricks and mortar enrolment," a staff report says. School districts receive more funding for in-person student enrolment from the Ministry of Education and Child Care than for distributed learners.
The school district is also reporting "extremely soft kindergarten numbers" even with the district having expected a softening related to families in the area having fewer children. Like in other grades, the district expected immigration to offset that dynamic, but in kindergarten that hasn't panned out. Kindergarten enrolment is down 78 students over September 2022.
The district is also reporting a "significant" increase in special needs designations. NLPS says from a budget standpoint, the additional revenue from the increased enrolment will offset the extra staffing costs needed to support the overall student growth as well as the increased number of students with special needs.
By Rachelle Stein-Wotten, Local Journalism Initiative Reporter
GABRIOLA SOUNDER