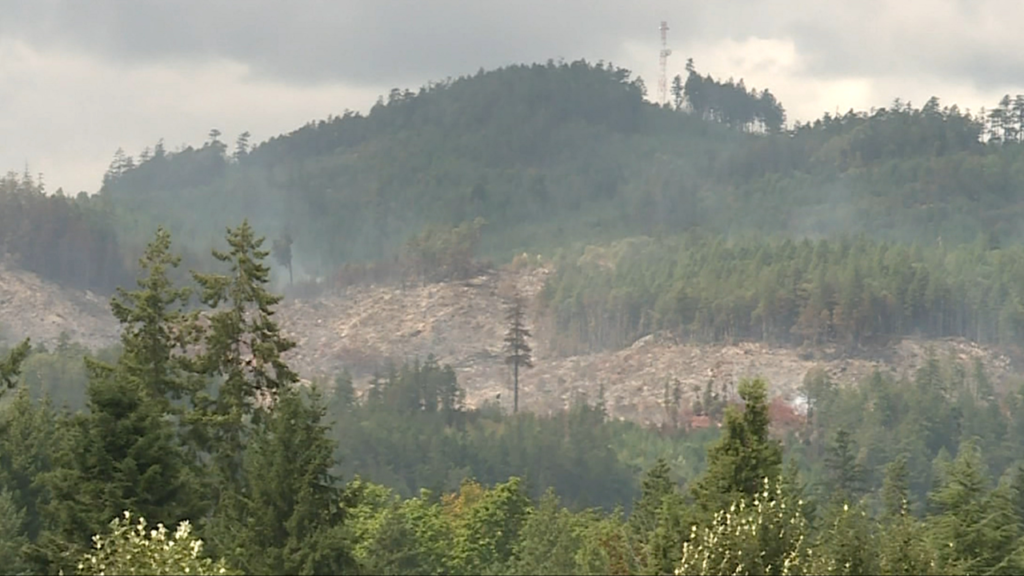 The status of a wildfire burning near Ladysmith remains unchanged.
The Cowichan Valley Regional District said in an update issued Tuesday morning that the wildfire on Mount Hayes continues to be classified as "being held."
Ongoing evacuation alerts in place for Takala Road, Ivey Road and David Road and the FortisBC facility and Bush Creek Fish Hatchery remain active.
The State of Local Emergency issued by the Cowichan Valley Regional District also remains in effect.
The wildfire was sparked last Thursday and is currently listed at 73-hectares in size.
Over the coming days, the British Columbia Wildfire Service is expected to commit a helicopter, 56 firefighters, 12 pieces of heavy equipment and two officers to battle the blaze on Mount Hayes.
The CVRD says the next update will be on Tuesday evening.
RELATED: Mount Hayes wildfire status unchanged, evacuation alerts remain in place