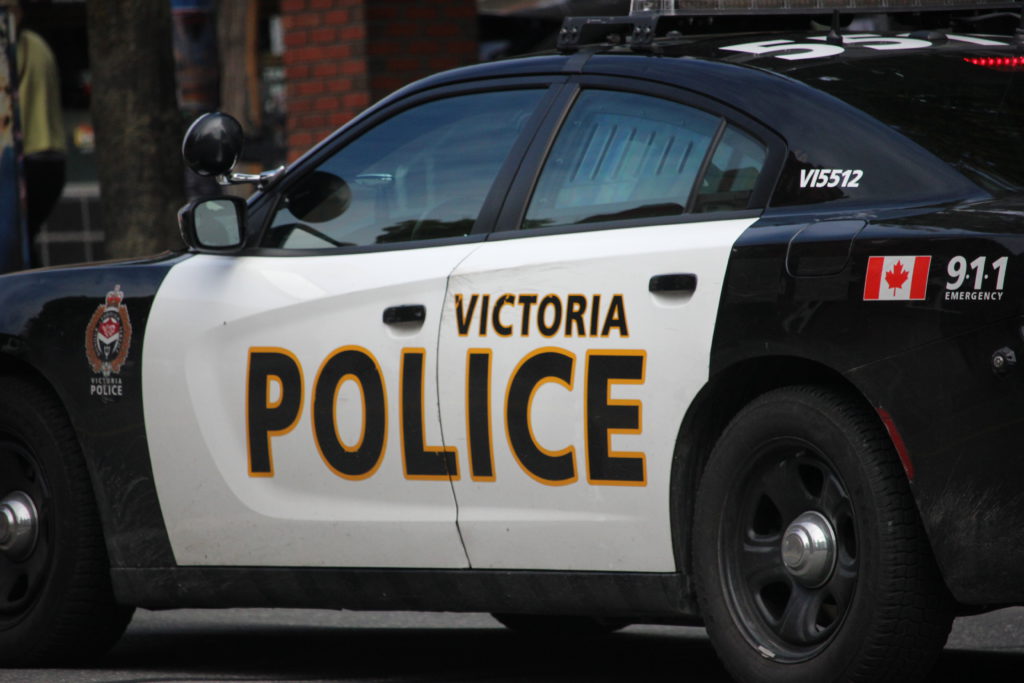 One person was arrested following a mid-day stabbing in Victoria.
The incident happened outside of a home in the area of Rock Bay Avenue and Gorge Road East at around 2 p.m. Wednesday.
According to the Victoria Police, a man was out front of his home when another man walked up and demanded a cigarette.
After saying no, the suspect stabbed the victim in the chest and then chased him as he tried to get away, say police.
"The victim told police that a witness across the street who had observed the attack and called 911, yelled to the suspect that they were on the phone with police, which interrupted the attack. The attacker fled the area, but not before the victim took a photograph of him with his phone," a Victoria Police press release states.
Eventually, VicPD located the suspect, who they say, pulled out a knife and "raised above his head and began yelling" at the responding officers when he was confronted.
One of the officers drew his duty pistol while another used a Taser, which caused the man to drop the knife and fall to the ground, according to the release.
The suspect was then arrested and taken to hospital and then into custody, where he remains pending a court hearing. He declined further medical treatment, say police.
The victim has suffered a non-life-threatening stab wound to the chest as well as other injuries during his escape from his attacker, according to police.
Victoria Police say because the arrest took place in a populated area and several people appeared to be filming the incident, they are asking anyone with video of the incident and the arrest as well as information to contact them at 250-995-7654 extension 1.