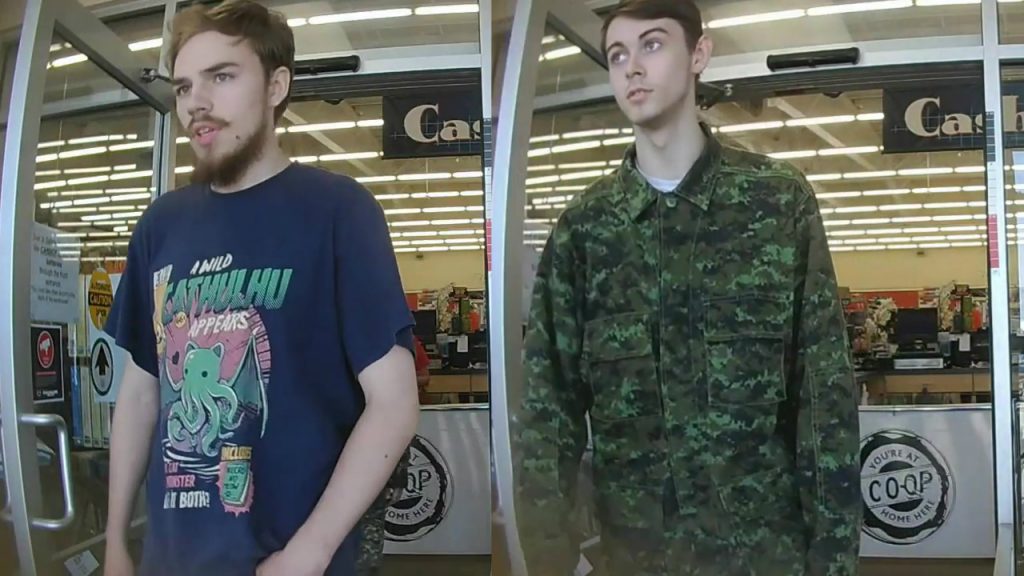 RCMP in Manitoba say they have pulled the heavy police presence out of York Landing after they were unable to substantiate a tip that the northern B.C. murder suspects were in the area.
Police said Tuesday a search of the York Landing area,  which included the use of helicopters, drones, military resources, and door-to-door canvasses, has been completed.
The York Landing search was triggered by a tip from the Bear Clan Patrol, an Indigenous-led neighbourhood watch group, that two men matching the descriptions of the 18-year-old Bryer Schmegelsky and 19-year-old Kam McLeod had been seen rummaging through the local garbage dump.
The Port Alberni duo is charged with second-degree murder in the death of University of British Columbia professor Leonard Dyck near Dease Lake in northern B.C. Dyck's body was found on July 19.
Police also consider them suspects in the fatal shootings of Australian Lucas Fowler and his American girlfriend Chynna Deese, whose bodies were found on July 15 on the Alaska Highway near Liard Hot Springs, B.C.
Manitoba RCMP have also completed door-to-door canvasses in Fox Lake Cree Nation and Gillam, which is 90 kilometres northeast of York Landing. According to police, over 500 homes have been visited by investigators.
The informational check-stop at the road leading into Gillam has been removed. However, RCMP resources are remaining in the Gillam area and are searching " high probability areas" for signs of the suspects. The search is being done both on foot and in the air. The Royal Canadian Air Force is helping with the search.
RCMP resources remain in the Gillam area and will continue to conduct searches in high probability areas for any signs of the suspects. The search of remote areas is being conducted both on foot and in the air. #rcmpmb pic.twitter.com/3QCPrQ4Tpw

— RCMP Manitoba (@rcmpmb) July 30, 2019
Manitoba RCMP said they have now received over 260 tips in the past seven days. None have established that the suspects are outside of the Gillam area but police are reminding people that it's possible the suspects inadvertently received assistance and are no longer in the area.
Anyone with information on McLeod and Schmegelsky is asked to call their local police department. The pair is considered armed and dangerous. Anyone who sees them is not to approach but call 911 instead.
With files from The Canadian Press