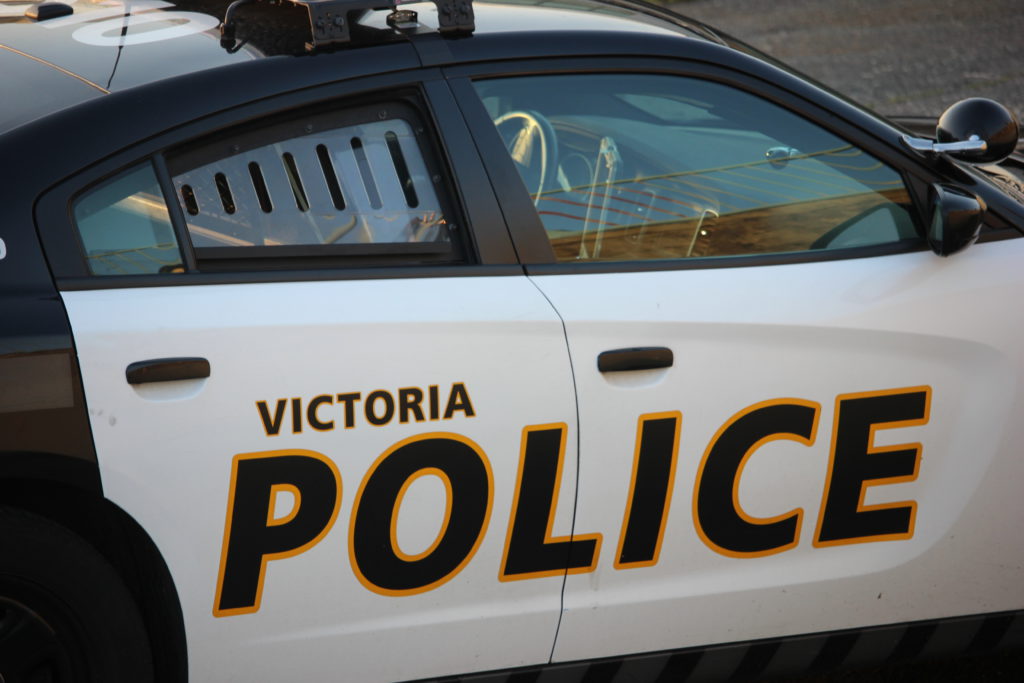 A man arrested in a traffic stop at Clover Point turned out to be driving a stolen vehicle and had warrants for his arrest on charges of sexual assault, sexual interference and failure to appear, according to police.
On Jan. 1, a Victoria police officer was patrolling Clover Point when he noticed a parked vehicle without a front licence plate and said the occupant appeared to be smoking marijuana.
The officer spoke with the driver, then called in the licence plate to confirm the vehicle was insured. Dispatch told him the vehicle had been reported stolen to Edmonton Police.
The officer went to take the man into custody, and he said he had a concealed replica handgun and began to fight with the officer.
More officers responded to assist in getting the man into handcuffs. While the man continued fighting, an officer used a "conducted energy weapon" commonly known as a taser, and officers were able to get the man into custody.
Officers then identified the man and learned he had outstanding warrants for  charges of sexual assault, sexual interference, and failure to appear.
Canada's criminal code defines sexual interference as "every person who, for a sexual purpose, touches, directly or indirectly, with a part of the body or with an object, any part of the body of a person under the age of 16 years."
The man was also under court-ordered conditions to not possess imitation firearms or other weapons.
He was taken to the hospital, which VicPD says is standard policy when a conducted energy weapon is deployed, and he was treated for an injury to one of his fingers.
The man was brought to VicPD cells after being cleared medically and held for morning court. Charges of possession of stolen property, breaching a release order, resisting arrest and possession of a weapon for a dangerous purpose, in addition to his outstanding warrants have been recommended.