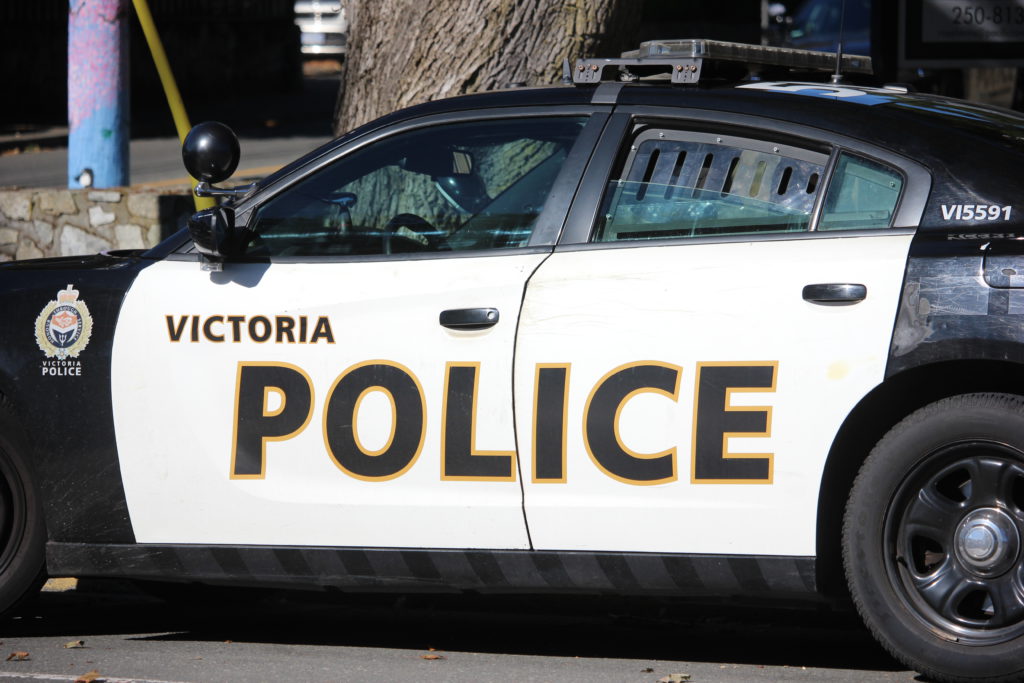 A bystander who attempted to intervene in the assault of a youth in downtown Victoria was attacked with a skateboard, according to Victoria police.
Officers were called to the 1300-block of Wharf Street just after 9 p.m. Monday for a report of four or more people fighting.
They found a youth who had been assaulted and suffered non-life-threatening injuries. The youth was taken to hospital and the attackers fled before police arrived.
Investigators obtained video surveillance of the assault showing two or more people attacking the youth.
The footage also showed the man who tried to intervene who was then kicked, punched and struck by a skateboard. He left the area and has not contacted police.
Victoria police are now looking for the man who intervened and for any other information about the incident.
Those with information are asked to call police at 250-995-7654 extension 1 or Crime Stoppers at 1-800-222-8477.