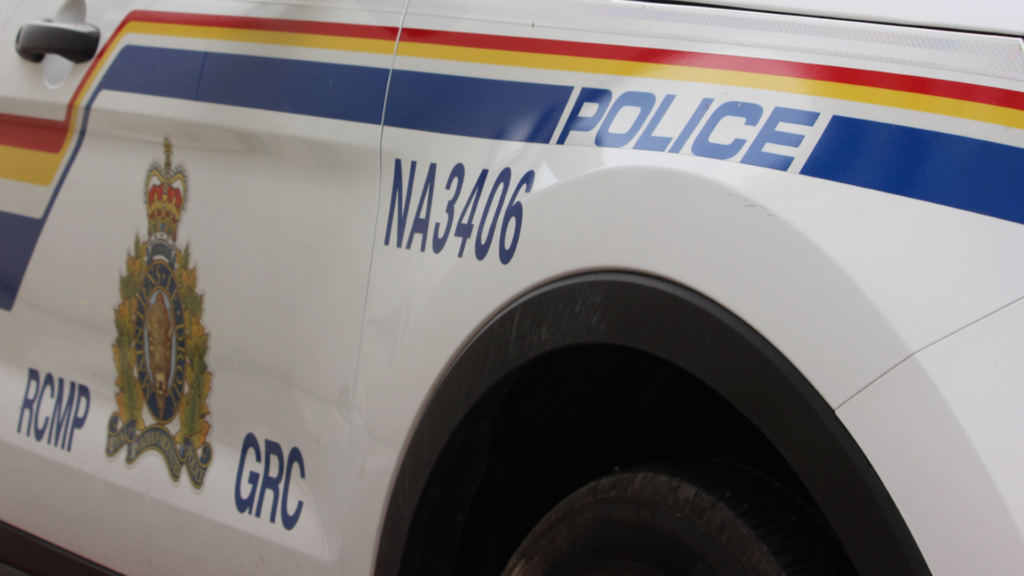 Nanaimo RCMP have arrested a 24-year-old man after he was caught spray-painting a Mountie's police vehicle.
According to a police report, the incident took place on Sunday, October 25 at approximately 9 a.m.
The spray-painter was caught in the act, tagging the vehicle outside of Tim Horton's located along Wallace Street.
Nanaimo RCMP say that the patrol officer was responding to an unrelated incident of someone spray-painting the floor of a business. Store employees said the suspect left just prior to the responding officer's arrival.
In the police report, it says that as the patrol officer was taking photos of the damage to the business, someone yelled out they're painting your car!
Police say the officer ran outside to find that an unknown person standing on the hood of the vehicle and "meticulously" spray-painting the windshield.
"As the officer approached the man hopped off the hood, and acting on another great idea, decided to give the side of the police car one last blast of paint," reads a statement from the RCMP.
As the offender was arrested, police say the officer found a small quantity of crystal methamphetamine located on the suspect.
The 24-year old man was arrested for not only Mischief but also Possession of a Controlled Substance.
The discovery of the illegal drugs might just explain the individuals need to spray-paint the police car, said Constable Gary O'Brien of the Nanaimo RCMP.
The officer was able to remove spray paint using graffiti wipes and carried on with their shift.
His first court appearance is set for early February of 2021 in Nanaimo Provincial Court, according to RCMP.