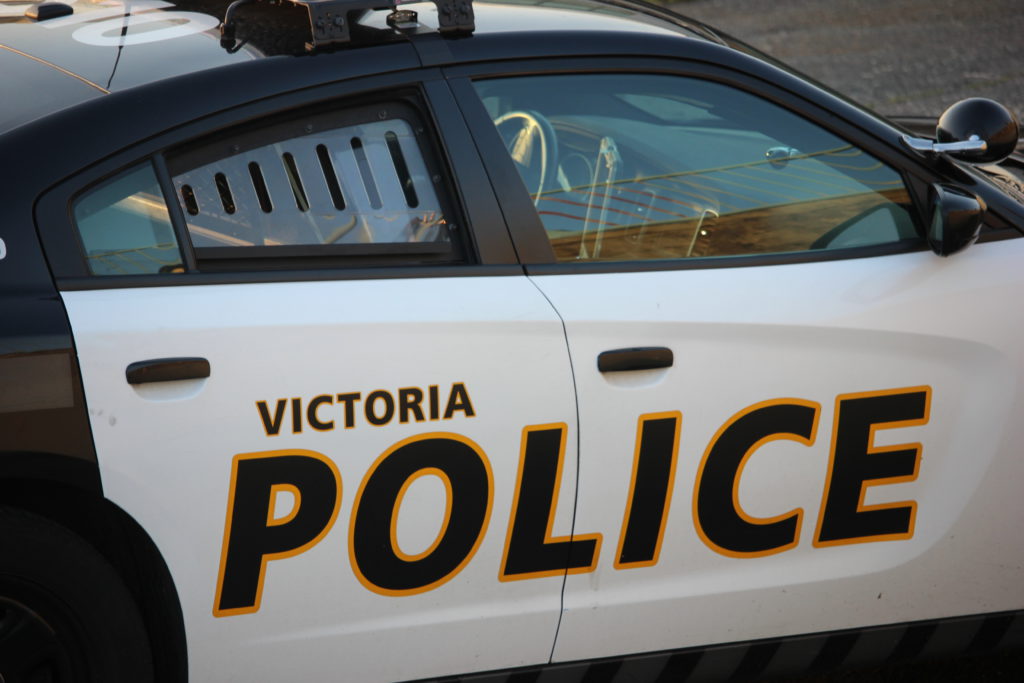 Photo credit: Nicholas Pescod
Victoria police say a man who has already faced 12 arrests this year was arrested again Monday after breaking into a residential complex.
On May 8, around 5:15 a.m., VicPD officers were called to the 0-block of Saghalie Road in Vic West after the complex's security staff reported a break-and-enter.
Patrol officers spotted the suspect when they arrived, but he fled into the building, according to VicPD. The officers and an officer from the Integrated Canine Service then searched the area, located the man and took him into custody.
Police say they found several items believed to be stolen during their search, which also revealed damage to doors and windows. The suspect is also alleged to have set off the building's fire alarm, resulting in a call to Victoria fire crews.
"The suspect, who is a relatively new arrival to Victoria, has had 44 police contacts and a dozen arrests so far this year," VicPD said in a news release.
"He faces outstanding charges for multiple break-and-enters, as well as car theft, uttering threats, indecent exposure, and sexual assault."
Police say the suspect was transported to VicPD cells, where he was held for court. The incident remains under investigation, and anyone with information who has yet to speak with police is asked to call VicPD at 250-995-7654 extension 1.
READ ALSO: Victoria, Nanaimo among 12 B.C. cities to get new hubs targeting violent crime