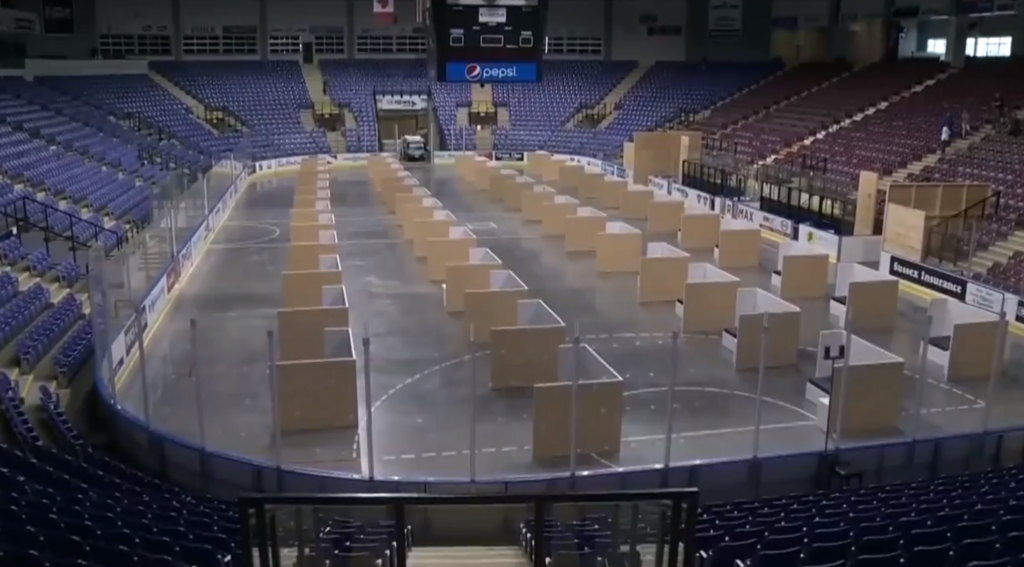 Victoria Police have arrested a man after assaulting a shelter staff member at Save-On-Foods Memorial Centre early on Wednesday morning.
VicPD says officers received a report shortly after 12:30 a.m. on the morning of March 31 regarding a man that had assaulted a staff member. The incident took place in the temporary housing site, located within the 1900-block of Blanshard Street — the location of Save-On-Foods Memorial Centre.
The shelter staff member suffered non-life-threatening injuries in the attack and the suspect fled the area before officers arrived on scene.
VicPD says it didn't take long to locate the suspect near the temporary sheltering site and, as police approached, the suspect began punching a squad car.
A police statement adds that the man attempted to punch an officer in the face as well.
READ MORE: Man arrested after pulling machete on RCMP officers, slashing hood of squad car in Parksville
The suspect was taken into custody after a brief struggle with VicPD officers. The officer that was swung at was uninjured in the incident.
Police say that the man was taken into police custody and later released with a court date and conditions. The suspect faces recommended charges of assault and assaulting a police officer.
The file is currently under investigation.
Anyone with further information about this incident is being asked to call the Victoria Police non-emergency line at (250) 995-7654, extension 1.
To report what you know anonymously, please call Greater Victoria Crime Stoppers at 1-800-222-8477.