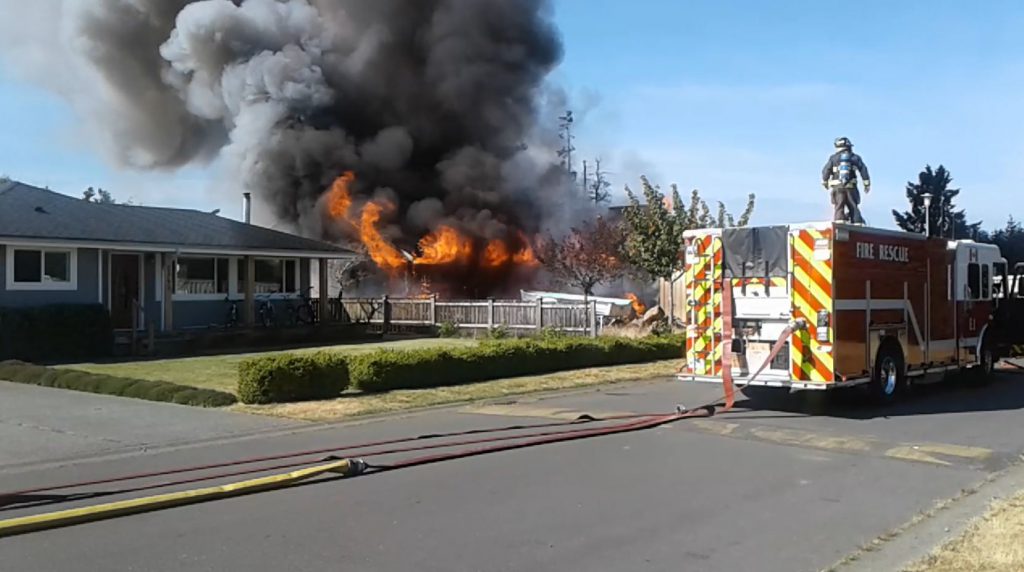 A man and a woman have been charged with arson following a fire that destroyed a house and damaged others on the Wei Wai Kum First Nation in Campbell River in June.
Campbell River RCMP said on Aug. 21, 2019, arrest warrants for Eddy Cliffe, 42, and Gwen Olney, 63, were issued in a relation to the house fire. Nobody was at home at the time of the fire.
Following the June 25 fire at the single-family home on 2335 Henderson Avenue, an arson investigation was started. The major crime unit of the Campbell River RCMP led the investigation and police said they were able to get sufficient evidence to support criminal charges on Cliffe and Olney for arson. 
Sgt. Dave Johnson of the Campbell River RCMP said the investigation was done quickly and thoroughly due to the potential danger the fire caused.
"Any house fire possesses a significant danger to the citizens in the surrounding area, not to mention the danger to First Responders that attend the blaze and investigate the blaze after the fact. A house fire that is deliberately set is particularly concerning as it is a dangerous situation that is totally preventable."
Olney turned herself into the Campbell River courthouse on Aug. 28 and was released on recognizance with several conditions. His first court appearance is scheduled for Sept. 9. Cliffe turned himself into the courthouse on Aug. 29 and is awaiting an appearance before a judge.
Both Cliffe and Olney are from Campbell River.