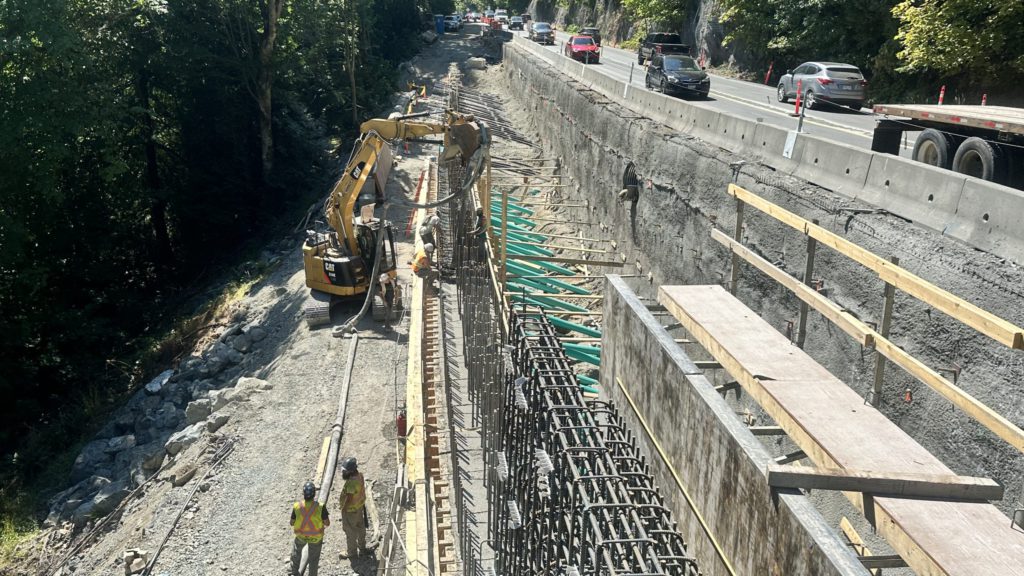 B.C. Ministry of Transportation and Infrastructure/flickr
Repairs on the section of the Malahat that was damaged in the November 2021 atmospheric river are now complete, according to B.C.'s Ministry of Transportation and Infrastructure.
Permanent repairs on the Tunnel Hill section of the Malahat began in July 2022 and wrapped up on Oct. 31, 2023.
The budget for the repairs was $24 million, and the ministry says the project came in on budget.
"We know the Malahat is a critical connection for residents, businesses, emergency services and the movement of goods on the Island," said Rob Fleming, minister of transportation and infrastructure.
"The completion of this project doesn't just ensure safety for drivers. It increases our resiliency for dealing with future climate events and it means people can keep counting on this route to get to their work, homes and families."
The ministry says around 50 metres of the northbound lane were washed out, resulting in severe damage to a culvert outlet and compromising several sections of the retaining wall.
Along that stretch, an 80-metre-long retaining wall and 100-metre long retaining wall were replaced and drainage was increased to "protect against extreme weather."