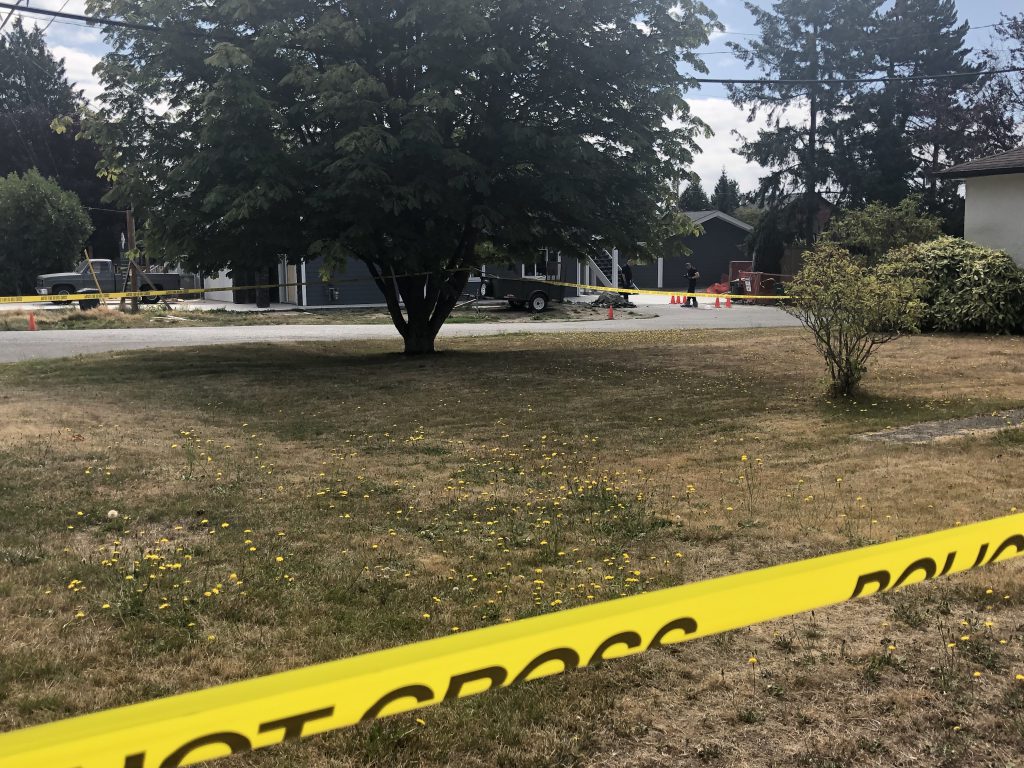 The Vancouver Island Integrated Major Crime Unit is continuing to investigate the "suspicious death" of a man whose body was found in Saanich Saturday morning.
Just before 9 a.m. on Aug. 17, Saanich police received a report of an unresponsive man lying outside a home at the Crease Avenue and Wascana Street intersection. Emergency personnel confirmed the man was deceased.
Police said due to the nature of the man's injuries, his death is considered suspicious.
Officers were still at the scene of the discovery on Monday morning. The area has been cordoned off and the Vancouver Island Integrated Major Crime Unit (VIIMCU) is leading the investigation.
Investigators are still actively working the scene where a body was found in a driveway Saturday morning. Still no word on who the man is or what may have happened to him, only that his death is "suspicious". At Crease and Wascana in Saanich. @CHEK_News pic.twitter.com/1eWshLPlHx

— April Lawrence (@AprilCHEK) August 19, 2019
The Galloping Goose trail between Tillicum and Harriet roads was closed for part of the day on Sunday for the investigation but has since reopened.
A witness told CHEK News she was walking her dog when she came across the deceased person on the driveway of a home near Wascana Street.
The woman went on to say the body had blood visible and was found by a home that was under construction.
Police are asking any witnesses who were in the area between 6 a.m. and 9 a.m. Saturday morning to call the VIIMCU's Information Line at 250-380-6211 or to remain anonymous, call Crime Stoppers at 1-800-222-8477. People who were driving through the area at the time and have dashcam footage are also asked to contact police.