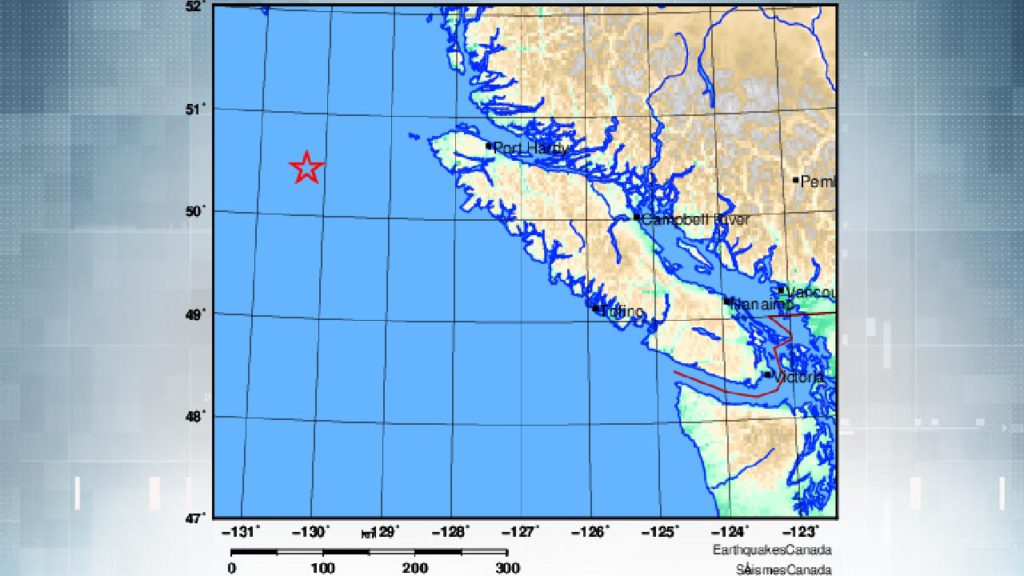 A minor earthquake has struck off the coast of British Columbia.
Earthquakes Canada says the 3.9 magnitude quake was registered just before 11:00 p.m. PDT.
The epicentre was 198 kilometres west of Port Hardy.
It was recorded at a depth of 10 kilometres.
No tsunami is expected.
The agency says there are no reports of any damage, and none are expected.
This report by The Canadian Press was first published Oct. 23, 2023.