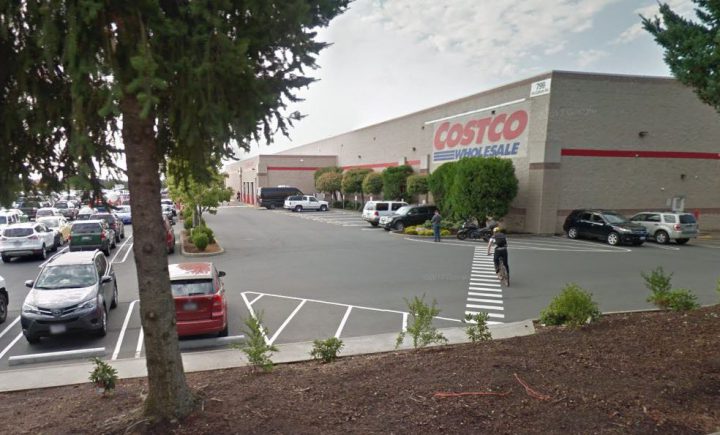 West Shore RCMP say a machete was brought out during an argument over a parking stall at Costco in Langford Sunday.
Police were called around 1 p.m. and told by the complainant that she was involved in a parking lot confrontation near the McCallum Road entrance, adjacent to the store's tire shop.
The woman told police she was trying to park in a stall but was cut off by another woman in a 2004 grey Ford Focus who took the parking spot.
Police say there was a verbal argument before the suspect reached into her vehicle and pulled out a machete, holding it in a threatening manner to the complainant, who backed away and called police.
"We have since identified the suspect but have not yet located her. We are asking the suspect to come forward and present herself to police," West Shore RCMP Cst. Nancy Saggar said in a release.
"We know who you are, you know who you are, please turn yourself in. We would like to provide you with an opportunity to tell us what happened."
RCMP advise you to avoid the other party in a road rage type incident, and instead find a safe spot to pull over and call 911.
Anyone who witnessed this incident is asked to call West Shore RCMP at 250-474-2264 or Crime Stoppers at 1-800-222-8477.