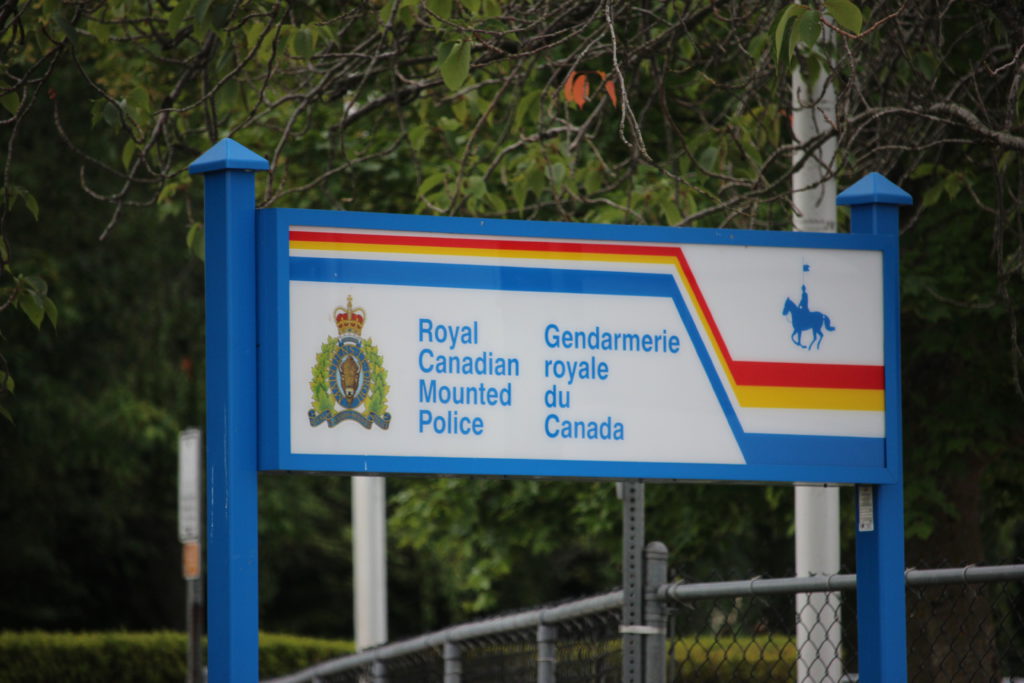 A B.C. Provincial Court judge has dismissed an application to acquit a Nanaimo Mountie of an assault charge linked to the arrest and detention of a woman who was intoxicated in public.
Const. Tim Mason was charged with assault causing bodily harm related to a Dec. 2, 2018 incident in which he detained Emily Golobar, a young woman who had been out celebrating her 19th birthday.
Golobar's friends had called police for help when they became concerned for her safety, according to Judge Bryan Harvey's ruling.
"Cst. Mason ultimately could find no safe place for Ms. Golobar to be placed due to her level of intoxication by alcohol and she was brought to the Nanaimo R.C.M.P. detachment where she had been booked in for being intoxicated in a public place," wrote the judge.
Police said Golobar was not cooperating with having her photo taken in the booking area, and Harvey said there was evidence showing a decision was made to put her in a cell while she sobered up.
Video evidence then showed Golobar trying to resist Mason and another officer as she was guided down a hallway, "and then attempted to swing out with her one foot towards Cst. Mason," wrote Harvey.
She was taken down to the ground, where she landed on her back, and appeared to strike out towards Mason, "ultimately striking him somewhere in the upper body or face area after several swings or punches were directed towards him," he said.
Golobar testified that she was punched in the eye area by Mason as a result, causing "significant injuries" including a fractured orbital bone and laceration to her left eye requiring five stitches, sending her to Nanaimo Regional General Hospital Hospital as a result.
In court, Mason's lawyers argued that his strike was a reaction to the complainant's punches and that officers are entitled to use force to control individuals "exhibiting assaultive behaviour." As such, the defence requested a directed verdict motion for an acquittal.
Crown lawyers, however, called for a dismissal of the motion, arguing that Golobar did not consent to the application of force and that in the circumstances, "a reasonable person would have been aware that there is a risk that she could have suffered bodily harm as a result of being struck in the face."
Harvey ended up dismissing the motion, saying that despite the defence's submissions, they were unable to convince him to grant an acquittal.
"To that end, I find the evidence tendered by the Crown in this case as summarized earlier in these reasons, is persuasive on the issue required of this Court to address at this stage of the proceeding," he wrote. "Namely, it is my view that there has been evidence led on all the relevant and essential elements of the charge that left unanswered, could reasonably support a conviction for assault causing bodily harm."
Mason has entered a plea of not guilty to the assault charge. The judge is expected to hand down his final decision on May 9.