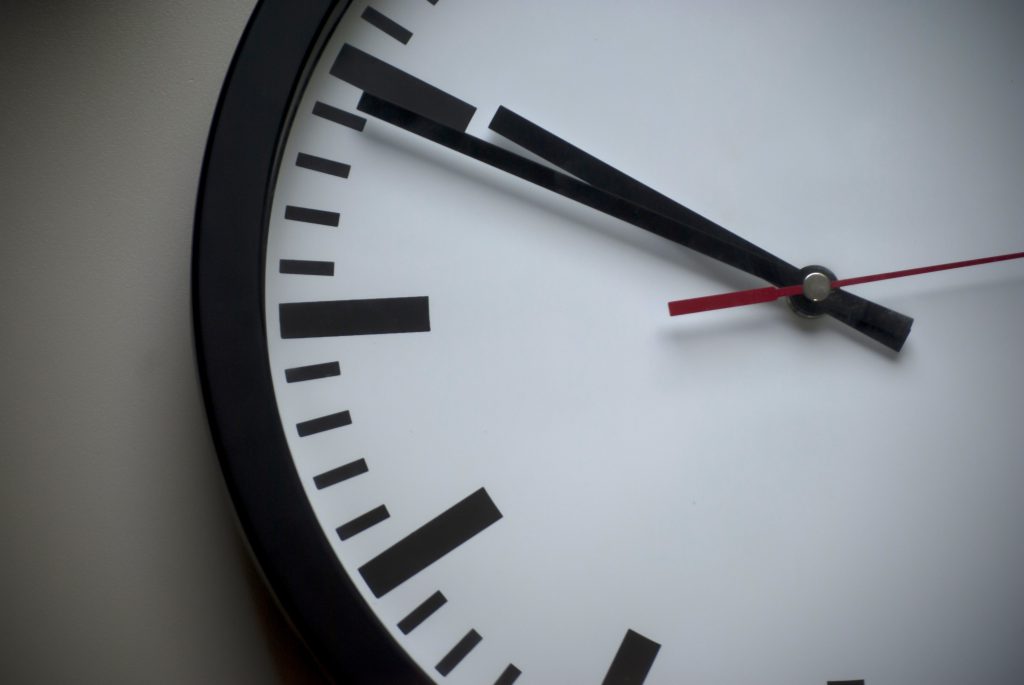 Whether you like it or not, it's time to spring those clocks forward this Sunday. That's right, daylight saving time has struck again.
The majority of Canadians will be turning their clocks back by an hour this weekend as the country cranks those clocks forward an hour for daylight saving time.
For Vancouver Island and most of the rest of BC, the clocks jump ahead at 2 a.m. on Sunday, however the Peace River Regional District (including the communities of Chetwynd, Dawson Creek, Hudson's Hope, Fort St. John, Taylor and Tumbler Ridge) are on Mountain Time and do not observe DST.
This area has had their clocks align with Alberta over the winter, but the rest of BC will finally catch up on Sunday and will be in sync for the rest of the summer.
The East Kootenay region of southeastern BC (including the communities of Cranbrook, Fernie, Sparwood, Golden and Invermere) is also on Mountain Time, however, they observe DST. This means that the region is always on the same time as Alberta. One exception in this region is Creston, which observes MST year-round.
The Yukon is one area of Canada that has decided to not observe the jumping on the clock twice a year so when the change happens on Sunday, there will be no turning back.
Despite still making the change on the clocks, it is has been an ongoing subject of debate in BC whether the province should continue to observe it.
BC Premier John Horgan has said he will wait to see whether Washington, Oregon and California go with that measure based on federal approval, which is not required in Canada. California has yet to pass a law on sticking with daylight time.
Sleep and mental health researchers, on the other hand, are calling on BC to ditch plans to switch to permanent daylight time in keeping with three neighbouring American states as other provinces also consider abandoning the spring and fall time-change ritual.
Wendy Hall, professor emeritus at the University of British Columbia's school of nursing, is among critics of the move saying research into the effects of sleep deprivation from people waking up in the dark during daylight time seemed to be ignored.
While B.C. has cited economic reasons for aligning its time with jurisdictions in the Pacific Northwest, Hall said the province should play a leading role in adopting standard time for health reasons, especially for teens.
She said circadian rhythms, which are based on a person's 24-hour natural body clock to regulate the sleep-wake cycle in sync with natural light, are out of balance when people awaken in the dark after clocks are moved forward by an hour, leading to "social jet lag."
"The people who it has the biggest impact on would be the adolescents. When they have a change in their circadian rhythms they end up secreting their melatonin later in the evening so they tend to stay up later," Hall said, adding that makes it more challenging for teens, who are already dealing with puberty-related hormonal changes, to get up in the morning.
Whichever side of the clock you land on, those arguments can be made in the future. For now, come Sunday, shift that hour hand forward at 2 am.