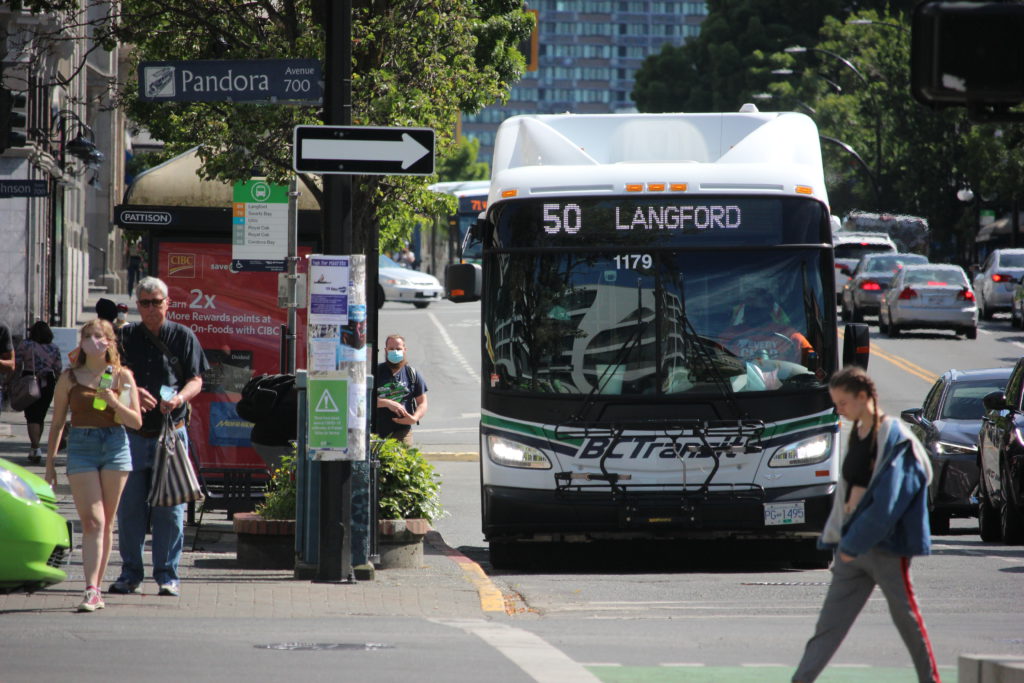 BC Transit, in conjunction with the Victoria Regional Transit Commission and the Ministry of Transportation, has officially launched a new route that connects the communities of East Sooke, Scia'new First Nation (Beecher Bay) and Langford.
The new bus route — 64 East Sooke/Beecher Bay/Langford — has now officially launched, making its first trip on Tuesday, January 4.
"We have worked for a very long time to bring bus service to our community. We are very excited that it is now going to be a reality," Chief Russ Chipps of the Scia'new First Nation.
"We want to thank all the people who supported us along the way, including our Western Communities neighbours, the CRD, the Province, and BC Transit. It will be a gamechanger for some of our community members and will bring them added support for building successful lives. Hychqa."
The new route offers weekday service between East Sooke and Langford Exchange via Beecher Bay and is being described as an "important connection" between the Scia'new First Nation (Beecher Bay) and Victoria.
"This is an exciting day for BC Transit as this expanded service provides an important connection between these communities. Access to public transit has a tremendous impact on our communities and is often a barrier for many," says Erinn Pinkerton, President & CEO of BC Transit.
"While there is still much work to be done to support Indigenous communities across the province going forward, this collaboration removes the barrier of access and will help the community prosper."
BC Transit says it is encouraging customers to use NextRide and the Transit app for real-time bus tracking and additional trip planning resources.