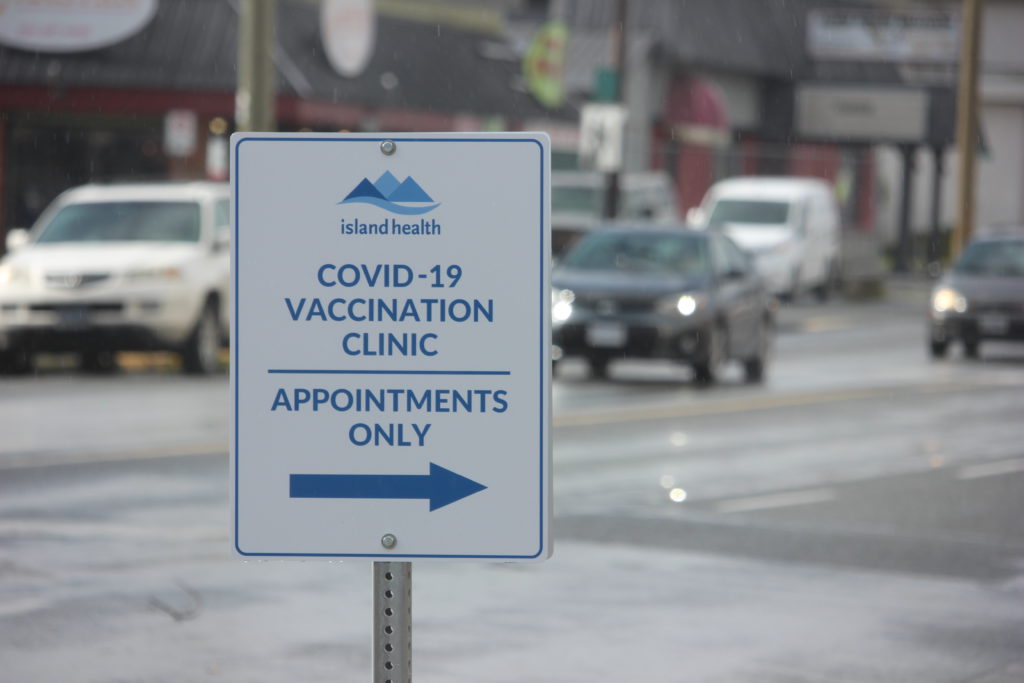 A limited supply of vaccine is one reason being given for vaccination clinics on Vancouver Island appearing underutilized when people go for their shots, according to Island Health Chief Medical Officer Dr. Richard Stanwick.
"If we had more vaccine, we'd be able to have more people going through our clinics, so we continue to ramp up," Stanwick told CHEK News on Wednesday. "We've been told there's more vaccine coming."
In an April 1 news conference, Health Minister Adrian Dix said there has been inconsistency in when the province receives its vaccines.
"The week of March 22-27, for example, we were told that we'd receive 161,460 doses of Pfizer, and we received 161,460 doses of Pfizer. We were expecting 112,400 doses of Moderna that week, we received 34,000 doses of Moderna," he said.
READ MORE: B.C. moves to next stage of vaccine rollout with online booking
Stanwick said Wednesday that Island Health tries to match vaccine availability with clinic spots, but they don't always align.
"We have had situations, and this happened over the weekend, where things were essentially at a lull, there were no people to be immunized," he said.
In those cases, staff are reassigned to contact tracing or other tasks where they're most needed.
The reason for their lulls, Stanwick said, is again, the inconsistent vaccine supply.
"The most likely explanation is they have gone through their supply of vaccine. The other one is sometimes their efficiencies are greater than the six or seven minutes that we schedule and so what we do is move people through more quickly," he said. "I can tell you even though we ask people to show up five to 10 minutes before their appointment, many people are showing up earlier and if we have slots we move them through."
On Tuesday, Stanwick said Island Health has immunized close to 5,000 people.
"We're hitting that 20 per cent mark, so is our system perfect? No, and I'm sure if you timed it right you may also find situations where people are lined up and that too wouldn't be acceptable."
The B.C. government says that depending on supply, every person eligible to receive their COVID-19 immunization will be able to do so by July.