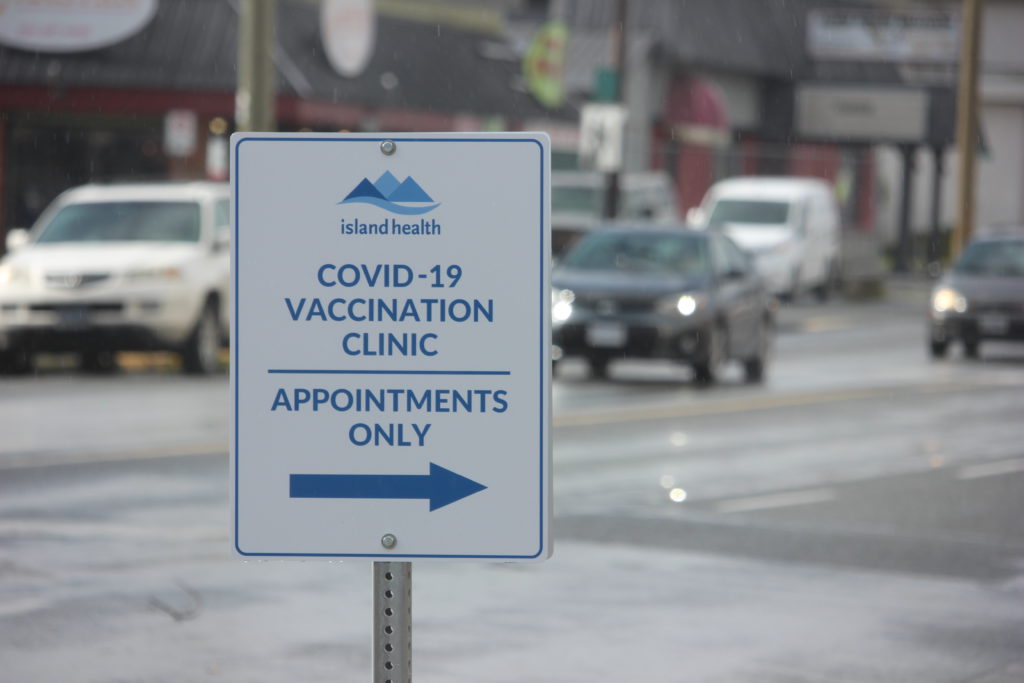 Island Health has made a last-minute pivot and announced that COVID-19 testing centres will be open on Christmas Day following a significant increase in demand over the past week.
In the past several days, Island Health says that the number of people seeking COVID-19 tests on Vancouver Island is skyrocketing amid the recent rapid spread of the Omicron variant.
According to officials, a typical weekend would see testing approximately 600 calls per day of people looking to get tested, however, this past weekend (Dec 17-19), the Vancouver Island-based call centre received approximately 2,000 calls per day.
Over the course of this week, that number has grown to about 2,400 calls each day, Island Health tells CHEK News.
With the spike in calls and demand for tests, Island Health has opted to keep sites open on December 25 to help alleviate the backlog.
Island Health says that officials are working to add more staff and testing capacity over the holidays and moving on into the new year in order to handle the increased demand for tests, although people are cautioned they can still expect a wait.
Currently, the average wait time for a call back from Island Health's COVID-19 call centre is approximately 8 hours.
"It's important to understand that this is measured in business hours (8 a.m. to 4 p.m.) and requests for call-backs placed later in the afternoons may be returned the following morning," notes Island Health.
Island Health officials are also encouraging asymptomatic people seeking testing for social reasons — currently a large portion of calls to the call centre — to avoid calling as it is adding to the backlog. It is advised that people only call to book a COVID-19 test if it is recommended based on their symptoms and exposure history.
Island Health is directing people to complete an online self-assessment or call 811 for advice before they seek testing.
In addition to operating on Christmas Day, Island Health says that it has been implementing overtime hours for call centre staffing in an effort to meet demand as well.
"We are incredibly thankful to all of our staff for continuing to step up and we ask for people's patience as we work to meet this unprecedented demand," the health authority tells CHEK News.
The turnaround time to receive test results is tracked in the BCCDC's COVID-19 dashboard.