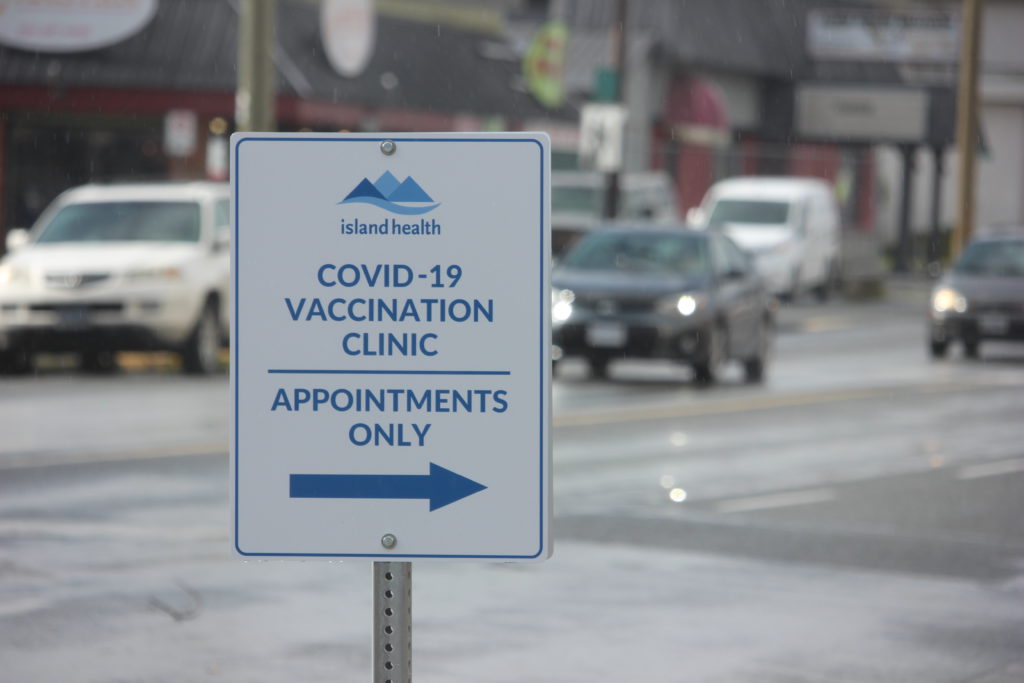 Volunteers are needed at a COVID-19 vaccine clinic in Port Hardy.
Island Health is seeking volunteers to monitor the post-vaccination areas at the Port Hardy clinic — located at the Civic Centre — on Jan. 31 and Feb. 4 and from Feb. 7 to Feb. 11.
Volunteers would be expected to monitor individuals in the waiting area for five minutes after they have received their vaccine and alert the nurse to any adverse reactions that may occur.
Shift times available are 9:00 a.m. to 12:00 p.m. and 12:30 p.m. to 3:30 p.m.
Anyone interested in volunteering is asked to contact Rebecca Olesen [email protected].