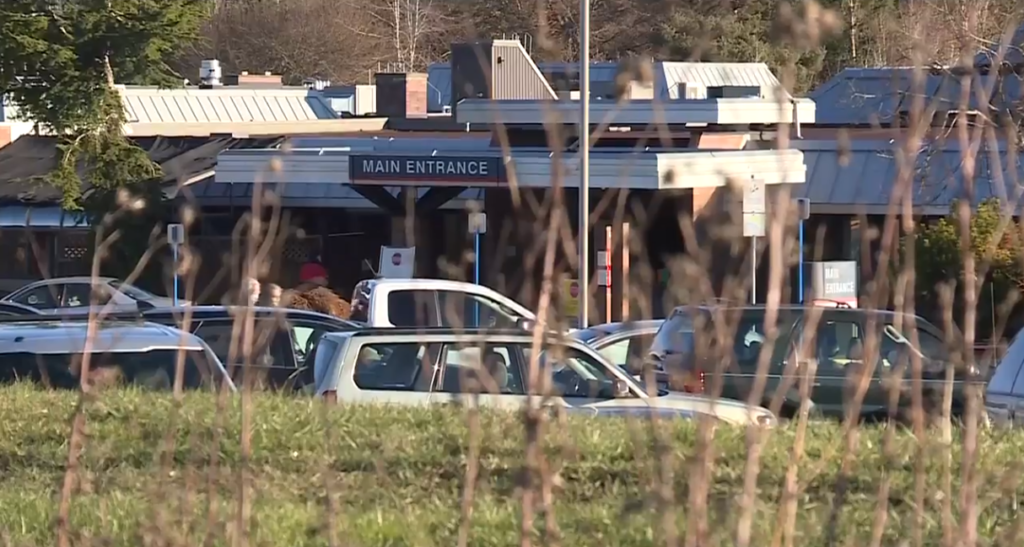 Island Health has identified two additional cases of COVID-19 connected to the outbreak at Saanich Peninsula Hospital.
According to a press release sent out by Island Health on Friday evening, one patient and one staff member have tested positive for the virus, which brings the total number of cases to seven patients and five staff.
Island Health declared a COVID-19 outbreak at Saanich Peninsula Hospital on December 1. The health authority said that immediate action was taken, including enhanced cleaning and contact tracing to protect the health of all patients, staff and medical staff.
According to health officials, twice daily wellness checks are currently being carried out as well in order to screen staff for symptoms of COVID-19.
"Patients in the acute care areas are being closely monitored for symptoms and will be re-tested next week. Further, staff movement between acute and long-term care is restricted for all staff who have or are currently working in acute care areas at SPH. Our Public Health team has followed up with anyone who may have been exposed to COVID-19 at the hospital in recent weeks," reads a statement from Island Health.
Island Health says that the laboratory service outpatient collections are being temporarily moved to the Keating Cross Road lab, located at 2140A Keating Cross Road. A statement says this move is "out of abundance of caution" due to the COVID-19 outbreak.
Hours of operation of the Keating Cross Road lab are Monday to Friday, 8 a.m. to 4 p.m.
Outpatient services, including lab and medical imaging, remain open, however, according to Island Health.
"We would like to reassure the community that the emergency department remains open and ready to provide safe care. If you require emergency care, please do not hesitate to visit the emergency room immediately," a statement from Island Health confirms.
The health authority says that it has implemented comprehensive strategies to prevent and respond to COVID-19 in all acute and long-term care facilities, including Saanich Peninsula Hospital, and that dedicated COVID-19 units are established at Nanaimo Regional General Hospital and Royal Jubilee Hospital to safely care for patients with COVID-19.
Dr. Bonnie Henry and Health Minister Adrian Dix announced another 10 cases within the Island Health region on Friday – part of 711 new cases in the province.
There are now 183 active cases in the health authority.