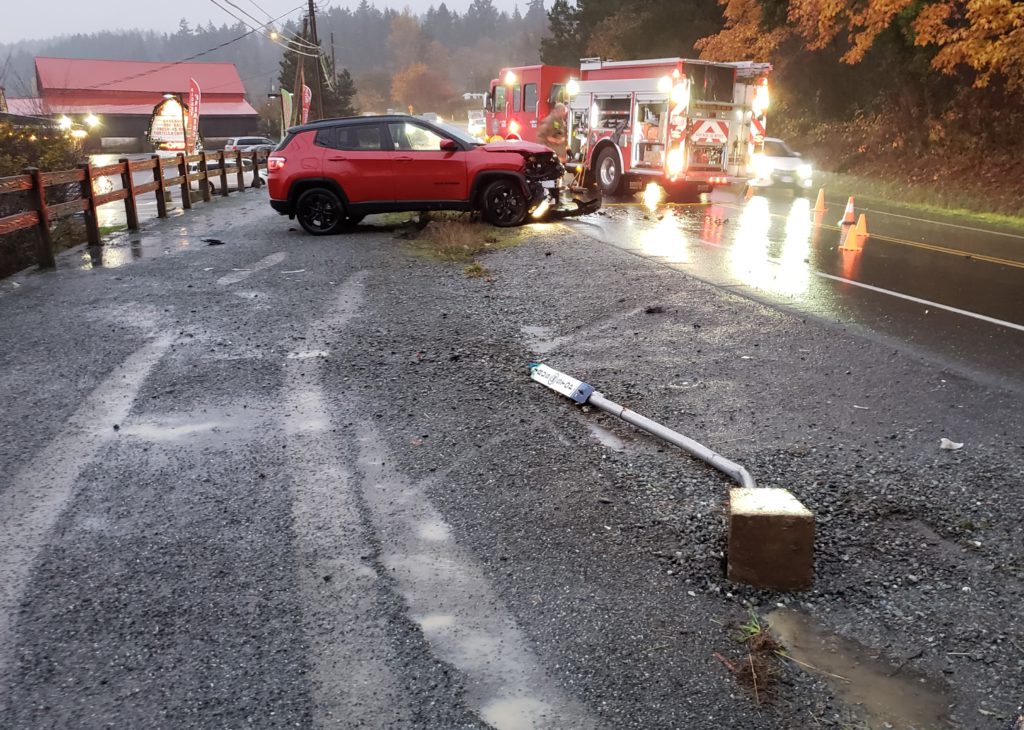 The Saanich Police Department says they arrested an impaired driver after she swerved across oncoming traffic lanes and later crashed into the Interurban Rail Trail on Wednesday.
In a police report issued on Thursday, police said they received a report about a vehicle driving in the oncoming lanes of traffic along Interurban Road near Hector Road.
Police said that while officers were headed to the area of the initial reports, another witness reported that the same vehicle had crashed.
The crash took place in the 5500-block of West Saanich Road at around 4:30 p.m. on Nov. 4.
"The driver was not injured in the collision, which saw the vehicle cross the southbound lanes, veer off the road, uproot a BC Transit bus post, and crash into a fence on the Interurban Rail Trail," reads a statement from Saanich Police.
Saanich police said that there were no pedestrians or cyclists on the section of the trail at the time of the crash.
A roadside screening test for alcohol was conducted and Saanich patrol officers said the driver failed, resulting in her arrest.
The 59-year-old woman was taken back to the police department, where further breath testing was conducted. Police said she had a blood-alcohol concentration of more than double the legal limit.
"We would like to thank the public for reporting this driver to us in a timely manner. As this took place during the evening commute, and in poor weather conditions, this incident posed serious safety risks to other motorists, pedestrians and cyclists," said Cst. Markus Anastasiades with the Saanich Police.
The driver has been charged for the impaired operation of a motor vehicle as well as operating a motor vehicle while her blood alcohol exceeded 80 milligrams.
READ MORE: BC Ferries to offer free travel for military personnel on Remembrance Day