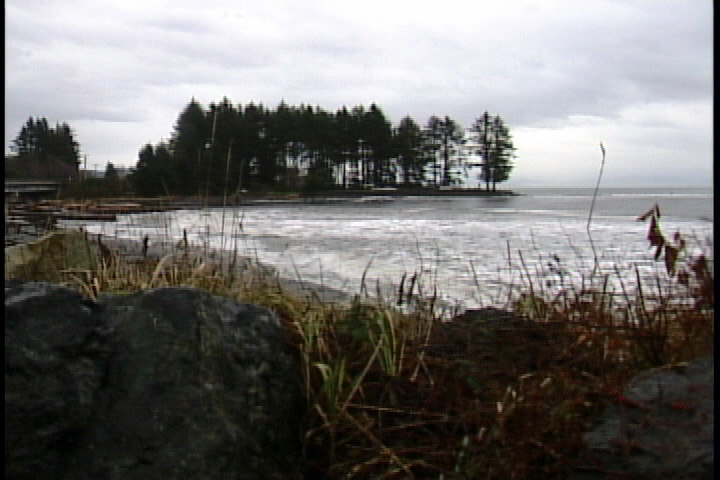 Another road closure has been announced Tuesday in the wake of a severe storm that struck the south coast of Vancouver Island.
Emcon Services, the company that provides road clearing services for many B.C. highways, says that Highway 14 is closed at Forebay Road, near Jordan River.
According to Emcon, the road has been fully closed in both directions as a result of a sinkhole that has formed.
The southwest coast, where Highway 14 travels, was one of the areas that got hit hard by the "atmospheric river" system this past weekend.
From Saturday through Monday, Vancouver Island saw a significant amount of rain, which caused road closures, flash flooding and power outages across Vancouver Island.
On Monday, heavy flooding caused officials to close a section of Highway 14 between Impala and Gillespie roads — the main route in and out of Sooke — which forced the community into isolation.
READ MORE: Malahat Highway re-opening this morning following geotechnical assessment
The District of Sooke announced later Monday that the road reopened both ways and for drivers to expect delays.
Meanwhile, East Sooke Road had opened to single-lane alternating traffic near Beecher Bay.
Sooke's Emergency Operations Centre was activated at approximately 9:30 a.m. to help with planning and logistics surrounding the extreme weather event.  A free sandbag station was made available for residents in need and Sooke Fire Rescue was mobilized in the event of a medical emergency.
On Tuesday, in the wake of the storm, several roads remain closed, adding Highway 14 near Jordan River to the list.
West Saanich Road in Saanich is expected to remain closed in multiple areas for the next 48 hours as well.
The Malahat Highway, which was closed overnight due to road instability, was given the green light to reopen at approximately 9 a.m. this morning.