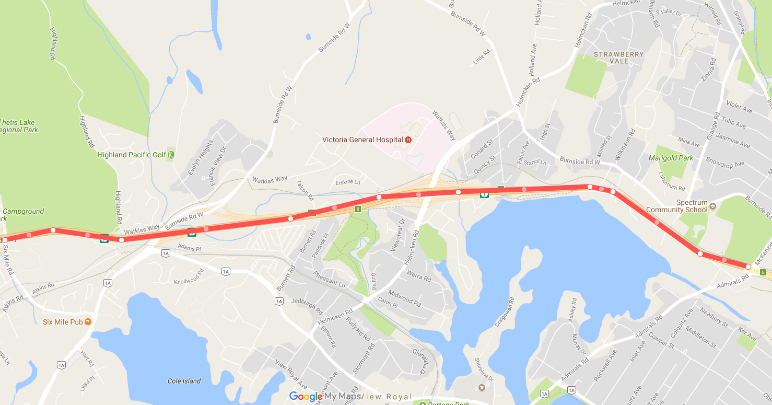 Highway 1 between McKenzie Avenue/Admirals Road and Six Mile Road will be closed overnight Thursday while construction crews remove the old pedestrian-cyclist bridge.
The work is part of the McKenzie Interchange project. The closure starts at 11 p.m. Thursday and the highway will reopen at 5:30 a.m. Friday. Traffic going westbound on Highway 1 will still be allowed to turn off the highway onto McKenzie Avenue or Admirals Road.
Drivers are asked to use alternate routes and allow for extra time. Signs for the detour route will be via Admirals Road, Island Highway and Six Mile Road.
The Galloping Goose Trail will stay open for pedestrians and cyclists but they are asked to watch out for signs and workers.