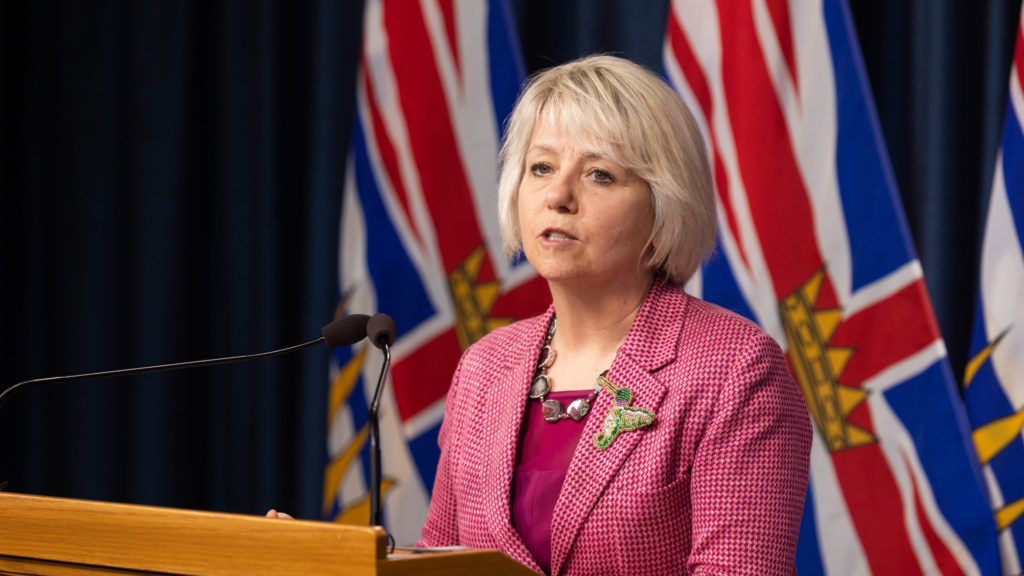 The days of daily COVID-19 reports in British Columbia appear to be numbered.
Dr. Bonnie Henry, the provincial health officer, said Tuesday that British Columbia will soon be ending the practice of providing media and the public with daily COVID-19 updates and moving to a weekly report.
"We are going to be moving to a weekly report rather than the daily numbers, and hopefully that will be very soon," she said in response to a question from the media.
B.C. first began daily updates on COVID-19 infections after identifying its first cases in March 2020. Initially, they provided COVID-19 numbers six times a week but moved to updates five days a week in mid-2020.
In the beginning, updates were live briefings but over time, public health officials switched to providing the COVID-19 numbers by releasing a statement to the media and posting them on their website.
B.C. health officials over the past few weeks adjusted what time of information is provided in their daily COVID-19 updates, no longer providing active case counts in their daily updates.
No formal date was announced by Henry, CHEK News has reached out to the Ministry of Health for more details.
RELATED: Coronavirus containment window shrinking as virus spreads to more countries