A Langford quadriplegic man has been trapped inside his own home for 20 days and counting after the elevator he relies on to leave his third-floor apartment broke down.
"I fought really really hard after breaking my neck to be independent and I value my independence," Phil Nealy told CHEK News. "In one fell swoop, my independence has been taken from me. Of no fault of my own."
On the night of Dec. 23, the elevator inside Nealy's Langford condo stopped working after water pipes in his building froze, then burst. It's now 20 days later, the elevator hasn't been fixed and he still can't leave his home.
"I'm having to rely on a nephew or a friend to come over and help me and bring me groceries. I have one meal left in my freezer and I called my nephew this morning and said my rations are running low. It's kind of humiliating you know," said Nealy.
He's not been able to check his mail, get groceries, or take his garbage out. He's been isolated, and the toll on his mental health is becoming worse every day.
Nealy says he's even been forced to miss important medical appointments, all while his personal insurer and the strata's insurer play the blame game.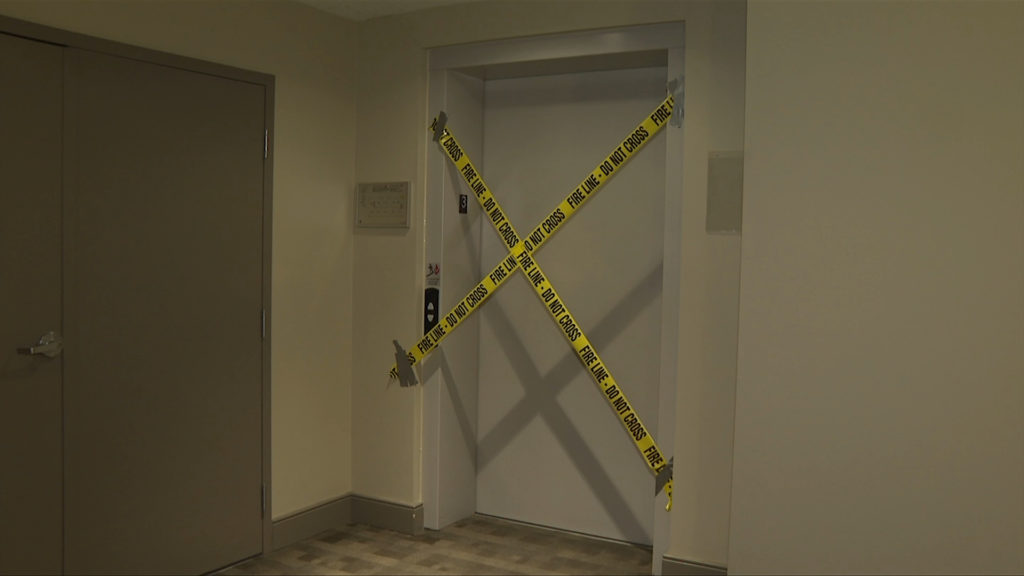 "I still can't understand how they feel my insurance company should be covering loss that happened to the building, not my unit," said Nealy.
Jocelyn Maffin with Spinal Cord Injury BC says over the past two to three years she's seen a rise in strata-related disability issues.
"The Strata Act itself isn't well informed by the needs of people with disabilities. It just doesn't consider things like this," said Maffin. "The way that disabled people need to use their buildings isn't well reflected in private insurance companies either. So you get that finger-pointing."
Considering the cost of real estate in the province, Maffin expects strata living will only increase, and along with it, problems like Nealy's, unless legislators focus on issues like this under B.C. Accessibility Plan and close the gaps in the Strata Act.
"[Nealy's] problem is he can't wait for the slow gears of justice to turn. So he's going to be left in a situation where he's going to have to sue in order to get that covered," said Maffin. "If the front door wasn't working for anyone else in his building, I'm sure they would do similar."
In the meantime, Nealy remains trapped in his own home, potentially dangerously.
"If he had to evacuate in case of an earthquake or a fire, that would be his life on the line," said Maffin.
Brown Bros., the property management company which operates Nealy's Waterstone condo along Jacklin Road, says it reached out to TK Group (the sole elevator company contracted to Waterstone) "on numerous occasions to ensure every step is taken to get the elevator fixed as soon as possible."
Nealy says he said he's been told it would be "an act of God" if it's fixed by the end of the month. He's hoping other Vancouver Island companies may hear his story and offer their help.
In the meantime, Nealy remains a prisoner inside his own home, forced to pay out of pocket for the right to step out of his own front door.
"I honestly don't believe I'm asking for special treatment. I just need to be able to go in and out of my home," said Nealy.