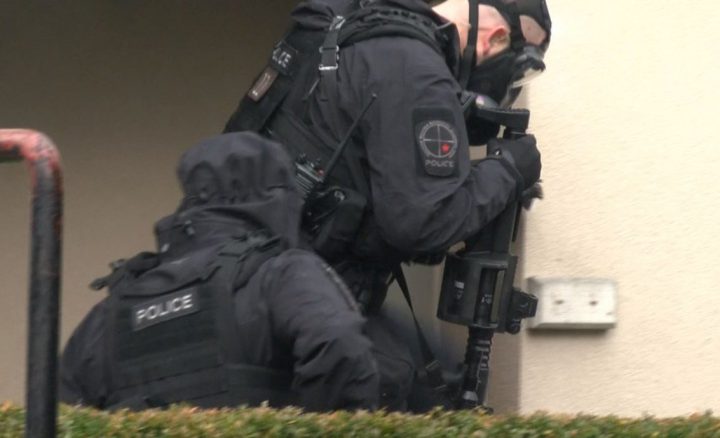 A man was arrested after barricading himself inside an apartment in the 300-block of Burnside Road Friday morning, Victoria police said.
According to police, the arrest happened just after 9:30 a.m. Police said the man is barred from residing at the property by court-ordered conditions from an assault conviction. Patrol officers had contacted him earlier this week when he allegedly breached his court-ordered conditions.
Over the last several days, officers tried to negotiate with the man to give himself up but he refused. Community Services Division officers then worked on arresting the man on a warrant for violating court-ordered conditions.
Police said the man continued to refuse to give himself up and barricaded himself in the apartment. Crisis negotiators and additional members of the Greater Victoria Emergency Response Team (GVERT) were called in to assist. Officers also warned the man that tear gas would be used to get him out of the apartment but police said he would still not surrender. GVERT officers then used the tear gas and the man then gave himself up. He was taken into custody and was decontaminated in the GVERT rescue vehicle. Victoria police said he was not injured.
The man is being held in custody for four offences relating to multiple breaches of court-ordered conditions.