Jasmine Seaton hurried to find a seat at a safer drug consumption site Wednesday in Campbell River, where the 39-year-old won't be ticketed under a newly passed city bylaw.
But when the doors at the site close, the homeless woman said she has nowhere else to go — except for the public, where she and many others like her now face a $200 fine.
"I think it's ridiculous. There's no housing for us and we didn't want to be this way," said Jasmine Seaton, who said she only recently fell back into drug use after losing custody of her two children.
"Two-hundred dollars, that's probably everything they've got," said Glen Francis, a Campbell River drug user.
"People are going to be hiding in washrooms and going to be OD'ing in bushes," said another Campbell River drug user, Camille Farrell.
The ban on illicit drug use was passed by Campbell River City council on Jan. 26, just ahead of B.C. decriminalizing the possession of 2.5 grams of illicit drugs on Jan. 31.
According to Mayor of Campbell River Kermit Dahl, the province has left communities hanging with decriminalization, putting the burden on downtown businesses and residents to bear the consequences of increasingly damaging drug use.
READ MORE: Campbell River bylaw sets $200 fine for drug use on public property as decriminalization kicks in
"We have heard a lot from the businesses that they don't feel supported. That they feel abandoned by the city that they are paying taxes to. But at the same time, the province we didn't feel as a council had fulfilled their requirements socially," said Dahl.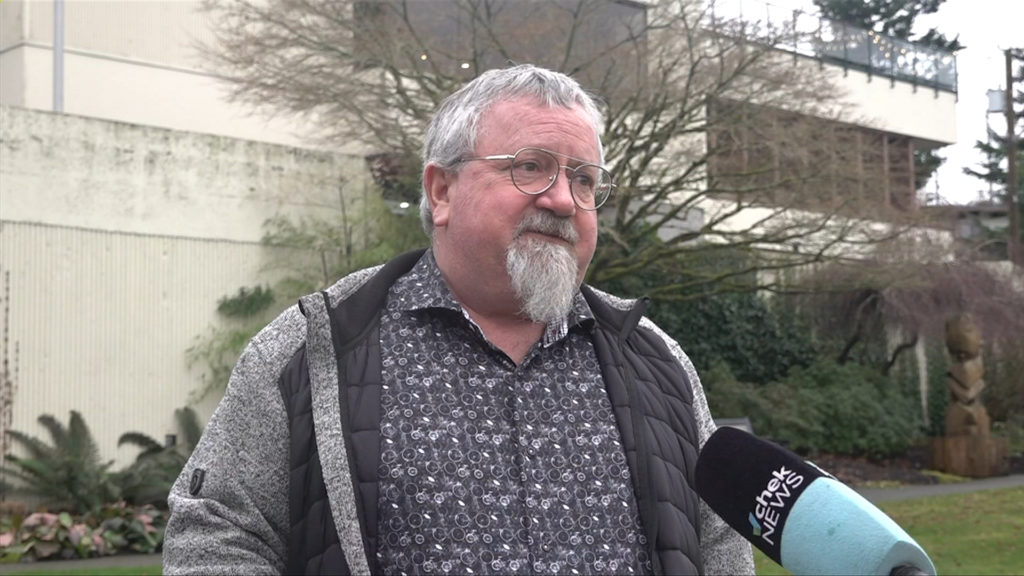 Campbell River Mayor Kermit Dahl speaks with CHEK News about the city's new public drug use bylaw, Feb. 1, 2023.
Pivot Legal Society Lawyer Caitlin Shane said challenges like this were anticipated when the decriminalization was written into law.
"I'm really disappointed. I'm entirely unsurprised," said Shane.
She said Campbell River's drug ban will be fought right away.
"Municipalities and local governments that pass bylaws impacting provincial health must get approval from government and that is because public health is a matter of provincial interest and it's my understanding they haven't done that," said Shane.
Dahl said a quick response is what the ban was meant to generate.
"Hopefully the province is going to come forward and support our desire to have some recovery facilities here," said Dahl.
"It's ridiculous. I tried phoning and there's a two-month wait list. To get into recovery right," said Seaton.
B.C.'s three-year decriminalization pilot project began Tuesday.